Many brands struggle to tie their digital marketing efforts back to sales. Havaianas, a Brazilian flip-flop brand that made its way to the U.S. in 2010, selling 26 million pairs of flip-flops that year in the U.S. and Europe, isn't sweating the hard-core ROI in digital and is instead focusing on building relationships and communities.
The reason is simple: Havaianas understands the importance of building one-to-one relationships with consumers in this always-connected, always-on digital world. The company realized early on that being focused on building relationships instead of increasing ROI will eventually lead to increased sales. That means Havaianas isn't big in the blocking and tackling digital tactics — display, search, etc. — and is instead investing heavily in building out its own brand assets on Facebook, Twitter, through mobile tactics, YouTube, Tumblr and, most recently, Pinterest.
"We're very big on creating content and pushing it out through social media," said James Anstey, marketing director at Alpargatas USA, the parent company of Havaianas. "We're using social media to build a community. Once you've worn Havaianas, you won't wear anything else. The people who know it, love our brand, and we use social to harness that love and make it viral."
That's paid off with a pretty impressive collection of owned media. The company has about 800,000 fans on Facebook and 6,000 people talking about the brand. Additionally, it has about 13,000 followers on Twitter and tweets regularly. The Havaianas videos on its YouTube channel have approximately 300,000 views. The brand's newest addition to its digital repertoire, a Pinterest page, already has almost 600 people following the brand. Havaianas positions all of its content to draw attention to its Brazilian roots and to highlight the joys of a fun, stylish approach to life.
"We've set our minds to using digital marketing for branding and building relationships with consumers," Anstey said. "Driving actual purchases is secondary. We feel that if we build the brand in the minds of consumers, sales will follow, naturally."
In video, Havaianas is doubling down on quality and going beyond a viral approach that's often akin to wishing upon a star. For example, the company uses its large fan following on Facebook, Twitter and Tumblr to distribute videos. Havaianas video content focuses on depicting the inspiration behind its various lines of flip-flops — from Missoni designs, to its most recent line, which is inspired by the Portuguese tiles used in Brazilian architecture.
Last year Havaianas rolled out a line of  "Graffiti" flip-flops featuring artwork from young up-and-coming Brazilian street artists, including Finók. A video was launched around Havaianas' presence at Art Basel, where Finók created a custom graffiti mural for Havaianas. Havaianas employed a video distribution strategy to drive views through paid and earned media.
"What we have learned is that we need to be producing fewer videos and focus more on top-notch distribution," Anstey said. "So, fewer videos, but better distribution. I mean, you can depend on the viral element of digital [for distribution]. But I think it's important to give these types of things a good push for a viral chance."
Havaianas is developing a portfolio strategy for emerging digital distribution channels. Beyond the Big Three of Facebook, YouTube, Twitter, it has established a presence on Tumblr, Pinterest, Google Plus and Instagram. Anstey explained that brands should understand that Google Plus should matter to them. It is backed by Google, after all.
Unlike many marketers, Havaianas isn't worshiping at the altar of targeted advertising. In fact, it doesn't do display ad retargeting at all because Anstey doesn't think that kind of approach to consumers fits a fun-loving brand.
"Avoid data mining," Anstey said. "Don't scare people. We are about fun and style and that [retargeting online] isn't what we are about. We are not going to be following people around the Web for a hard sell."
https://digiday.com/?p=9610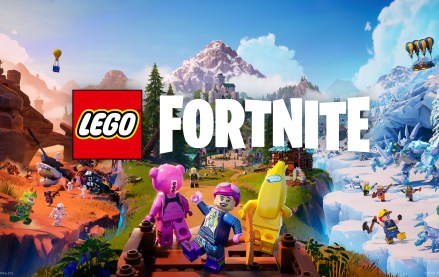 December 7, 2023 • 4 min read
The game worlds of "Lego Fortnite" are 20 times the size of the digital environment of "Fortnite: Battle Royale" — and they're built completely out of virtual Lego bricks, making the entire experience a showcase of the Lego brand.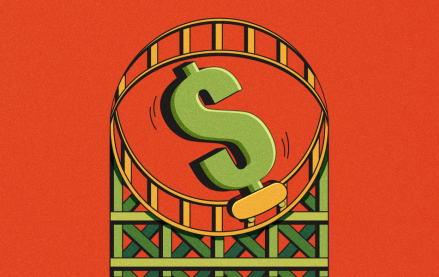 December 7, 2023 • 5 min read
In this week's Digiday+ Research Briefing, we examine the challenges facing programmatic advertising, how publishers, brands and retailers are giving up on X, and how publishers and brands are rapidly increasing their use of AI, as seen in recent data from Digiday+ Research.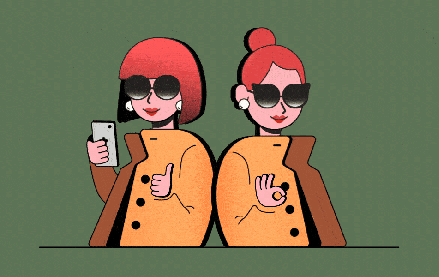 December 7, 2023 • 4 min read
The creator economy is on its way to becoming more like the programmatic market than many advertisers realize.