Ben Kunz is vp of strategic planning at Mediassociates, a media planning agency.
It's September once again, and so we eagerly wait for Apple CEO Tim Cook, like The Great Pumpkin, to finally emerge from his product patch to unveil a new Apple gadget that is exciting. Yawn.
Apple has been slow on design upgrades in recent years, mocking us with an iPhone 5 screen the same size as a business card, perhaps because lead designer Jony Ive has focused too much on that crazy circular new headquarters.
Sure that hasn't stopped some enthusiasts from queueing up at stores already — for a product that won't even be revealed until Sept. 9. But Apple needs to get it together or Samsung and Google will eat its lunch. IPhone glass slabs are commodities. Tablets are cresting the hype curve as phablets show more utility. Cook must realize this — so here are our predictions for what the new iWatch will (or at least should) come equipped with.
Cook will unveil an iWatch with a flexible screen. Flexible? Hell, yes. You see, Apple has patent No. 8,816,977 for a flexible touchscreen that can bend fluidly over small batteries and buttons, provide tactile feedback to the wearer, and give protective cover to speakers. Basically, the perfect color screen to wrap glowingly around your sweaty wrist without male geeks feeling like they're wearing a hard bracelet. Flexible screens would be a design breakthrough. And if there's anything Apple needs, it's a new design to break out of the glass-slab clutter.
The iWatch will solve our medical-record travesty. Americans, you should be up in arms that your Toyota dealership has better data on your car than your physician has about your health. Most doctors have patient-file systems about as smart as the Dewey Decimal System. The iWatch could fix this — the flexible screens, according to the patent above, can receive electrical input from users: everything from sound waves to barometric pressure. Monitoring your pulse and other vitals should be easy. Tie that to both weekend warrior athletes (who will have the $400 or so required to buy this thing) and our aging Boomer population (who pay similar crazy fees annually for life alert systems) and the market for medical monitoring is enormous. Hello, Apple investors.
The iWatch will solve your home's nutty remote control problem. Look at your living room coffee table. Now look at your TV. Three remotes. One TV. Hello, opportunity. It's no secret that Apple, Google, Samsung and Netflix all want to break open your cable system's monopoly on $70 billion in annual U.S. television advertising — plus another $70 billion or so spent in cable fees. Apple has zero shot at getting you to replace all the big TVs you just bought this decade for your home with a new Apple giant screen, but surely it could use a band on your wrist to build a UX that controls everything in your living room. And oh, by the way, you could more easily download movies from iTunes. Ka-ching.
The iWatch will upgrade stupid Siri. That's right — there's a reason you no longer boot up that supposedly intelligent assistant on your iPhone. Siri is kinda dumb. She was built as an offshoot of the SRI Artificial Intelligence Center, part of a big government DARPA project, and originally sourced data from 45 partners, such as AllMenus.com, Rotten Tomatoes and Yelp. Wired recently reported that by the time Apple launched it, data sources had been culled to only about half a dozen (likely groups that played well with only Apple). Several of Siri's inventors have since bailed and are trying to build a better artificial intelligence called Viv. If Apple wants to maintain leadership in the voice-controlled field of electronics, it's time to upgrade Siri's intelligence. And maybe the maps thing, too. (Sorry, Apple, didn't mean to go there.)
The iWatch will control your home. This is a no-brainer. Google bought Nest and is now working on a new wireless protocol to control all the gadgets in your home. Philips is launching intelligent lightbulbs that change colors tied to your mood and has prototypes for glass windows that can electronically turn into shades or images of trees or even paintings. The Internet of things will soon be everywhere like electricity — you don't walk into a house today and say, whoa, this room is electrified! — and Apple needs to get in on the wired-home game. What better way to control everything in your home than a flick of your wrist?
The iWatch won't be a phone. Sorry. The battery life and cell range aren't there yet, and Apple can't cannibalize its iPhone 6 sales. (It has a bad-enough risk with the larger iPhone screen size, which may erode iPad revenue.) Expect Apple to hold off, as it always does, with real phone and messaging functionality for a few years until it can milk all the revenue it can from its original substandard iWatch design.
Substandard, did we say? How can the new iWatch be that? Because it's only generation 1 for now, and in a few years, you won't want next Tuesday's original iWatch any more than you'd put up with the lousy pixelated screen on your iPhone 1. IWatch 2 will build in a videophone. IWatch 3 will have holograms. IWatch 4 will … oh, never mind. Until those future, improved wrist models are released, you will be in love with your new $400 wristband.
https://digiday.com/?p=86999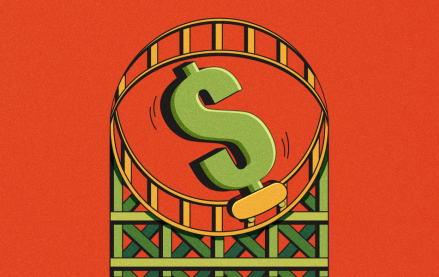 December 7, 2023 • 5 min read
In this week's Digiday+ Research Briefing, we examine the challenges facing programmatic advertising, how publishers, brands and retailers are giving up on X, and how publishers and brands are rapidly increasing their use of AI, as seen in recent data from Digiday+ Research.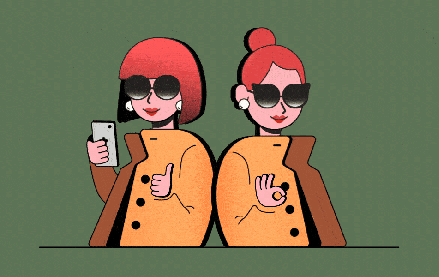 December 7, 2023 • 4 min read
The creator economy is on its way to becoming more like the programmatic market than many advertisers realize.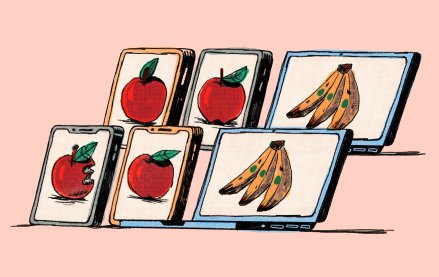 December 7, 2023 • 3 min read
Marketers for major CPG brands in particular have been managing a trickier relationship with those retailers.