Cracker Barrel's Return to Advertising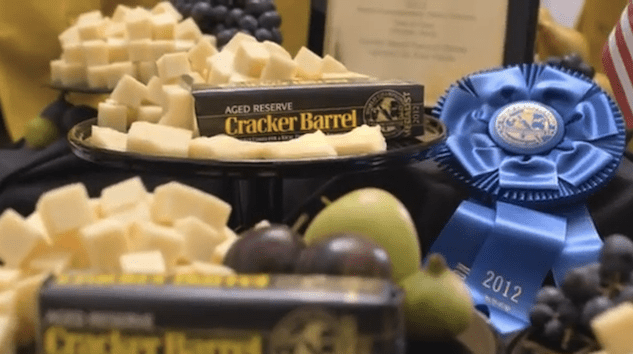 Believe it or not, Kraft Foods hasn't advertised the Cracker Barrel cheese brand in a decade.
Cracker Barrel is launching a new campaign this week that is targeted at women 30-45-years-old, who love to entertain guests. The campaign will run on TV, print and has a digital component as well. Cracker Barrel wants to drive awareness and acquire new customers and it is doing this via online banners and video ads as well as branded content that will run across Time Inc. Web properties. The video ads shine light on the recent awards that the brand has received in the cheese industry. The branded content is both text and videos that are mean to help people pair the various flavors of Cracker Barrel cheese with wines. The second component of the digital piece of the campaign will focus on cultivating loyalists. Wine/cheese pairing content in the form of images will run on the Cracker Barrel Facebook page starting next week.
"I think we are really trying to do two things with this campaign," said Matthew Escalante, brand manager of Cracker Barrel at Kraft Foods. "First is to really drive awareness, since we haven't done any advertising in the last decade. We want to drive awareness of the quality of the cheese and give people information on how they could potentially use our cheeses when they're entertaining guests over the holidays. We'd also like to drive loyalty with people who already love our brand."
There isn't a mobile component to the effort, said Escalante, because of a lack of resources. The campaign microsite will, however, be viewable on mobile. The video advertisement is currently being housed on YouTube.
Here's the ad:
https://digiday.com/?p=24354