Brands' newest ploy for attention: use sounds known to trigger 'brain-gasms'
September 19, 2016 • 3 min read
A man in an antebellum-era costume whispers at you, then folds a pocket square, over and over again. Slowly, he picks up a piece of fried chicken and bites into it.
Do you feel anything?
You may if you're part of a somewhat select group of people, who will experience ASMR, a tingling, pleasurable feeling that relaxes the mind. ASMR, which stands for autonomous sensory meridian response, is triggered by certain sounds: whispering voices, makeup brushes buffing at skin, nails scratching across cardboard. One devotee called it a "brain-gasm."
And brands want in.
In a new KFC ad, created in July by Wieden + Kennedy and featuring actor George Hamilton as the KFC colonel, customers are alerted that the chicken is so crispy it can trigger ASMR in those who experience it.
It's a bold move — many commenters on the ad were flabbergasted by it — but Kevin Hochman, KFC's CMO, told the Washington Post that it was an effort to find different customers who are into the satisfyingly crunchy sound extra crispy chicken makes. "This is a community that is absolutely infatuated and enthusiastic about the sensorial experience of sound," he told the Washington Post. "There's a lot of comfort that's associated with ASMR, and that's what our food delivers."
ASMR is ripe for brands to work with. According to Think With Google, there are more ASMR searches on YouTube than for "candy" or "chocolate." There are 5.2 million YouTube videos featuring ASMR, and popular ASMR influencers like "Heather Feather" have upwards of a half-million subscribers. There's also a YouTube MCN for ASMR influencers called Ritual Network that seeks to connect influencers with brands.
In November last year, BBDO China used ASMR to tell customers about how silky and smooth Dove chocolate was. Videos feature sounds of a cacao bean grinder, a chocolate wrapper, chewing and rustling. BBDO Beijing said that the pleasure felt by those who experience ASMR is "analogous" to the pleasure felt by eating chocolate. The agency also used neuroscientists to test the effects of the ad to see how effective it was. Results are yet to be announced.
And then there's the content. ASMR itself is often triggered by brand-happy stimuli. For example, a search for "KFC ASMR" brings up hundreds of videos featuring people tapping and scratching KFC chicken buckets or biting into fried chicken. There are thousands of videos of people unwrapping Kinder Surprise eggs for the crinkly ASMR delights they evoke.
(YouTube isn't unaware. In a piece by its BrandLab analysts Allison Mooney and Jason Klein, they point out how easy it is for brands to get in on the ASMR craze. "We are not just talking about an enormous engaged audience to tap; we are talking about an enormous engaged audience that is already using your brand.") There are ASMR videos featuring Tic-Tacs, beer cans, Shake Shack burgers and entire videos with different makeup.
In one video, a popular ASMR artist known as Whispers Red puts on makeup and names the brands she uses: Liz Earle, E.L.F, Marks & Spencer, Aubrey Organics, Barry M & Real Techniques. The video has over 500,000 views.
However, while ASMR is growing, it is still part of a somewhat dark corner of the internet. People new to the phenomenon will invariably ask if it's sexual kink or fetishistic (practioners swear it isn't). For brands, that territory is full of red flags.
"For the right product, it's not out of bounds to think about," said Noah Mallin, head of social at ad buying agency MEC. "The best of these really do trigger a sensation response around activities like brushing hair, so for someone like, say, a shampoo brand it's an interesting way to bring an emotional response to online video."
https://digiday.com/?p=198882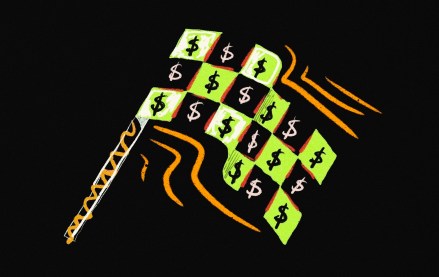 September 26, 2023 • 3 min read
With three Grand Prix races in the U.S. this year – Miami this past May, Austin in October and Las Vegas in November – the interest from U.S. marketers in Formula One has increased this year, according to agency executives, who say they expect that growth to continue next year.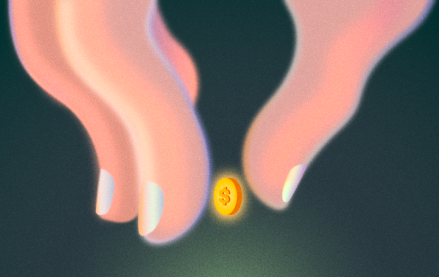 September 26, 2023 • 6 min read
A Digiday+ Research survey found that brands and retailers report using Facebook less over the last few years, all while the platform's value to their revenues and brands has increased.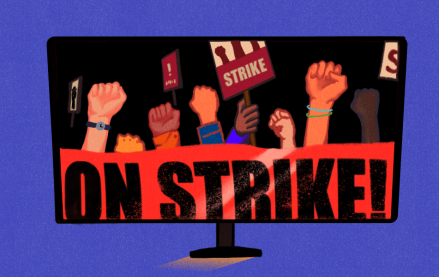 September 26, 2023 • 5 min read
The timeline for a return to business as usual – whatever that may mean now – is yet to be determined.