Brand endorsements have taken on a new form in the social media age.
Brands like Expedia, AARP and Nordstrom have given over the reins of their social media accounts to people outside of the company. Brands are doing this to build followers, position themselves as experts in their particular market and, most importantly, the social account takeover has turned into the modern day brand endorsement.
Take AARP as an example. Last week, AARP let a member takeover the company's Instagram account to better engage fans. Gail Dosik, a Baby Boomer who embodies AARP's "Real Possibilities" mentality because she recently started her own custom cookie business, was given the reins for a day. She documented her daily routine on Instagram through photos, including a Martha Stewart KitchenAid demonstration. AARP will be announcing additional member takeovers timed to tentpole events, holidays and seasons later this year.
"Good social media has to be authentic," said Tammy Gordon, vp of social communications and strategy at AARP. "As AARP staff, we love what we do. But when it comes down to it, it should be all about our members. We understood the risks, but trusted in Gail and what she would show the world."
And of course, a Gordon said, there are risks. Trusting someone to speak on behalf of the brand is never easy. The brand is held accountable. So if a blogger, celebrity or a consumer makes false claims or even over exaggerates, the company is held liable. That's why AARP did not just choose someone at random. Dosik and AARP have had a relationship for years.
Gordon said that sharing the stories and the faces of real AARP members, as opposed to stock photos, results in better engagement and sharing. AARP was so astounded by the levels of engagement it saw from Dosik's Instagram takeover that the company is now in the midst of building a member takeover strategy and already has two members in the line-up.
Expedia has also given control up of its social media accounts. Last year the company ran a program to coincide with the new Disney "Cars"-themed section on the Expedia website. The point was to connect with people who love Disneyland. Expedia sent a blogger to Disney and gave her the keys to the Magic Kingdom and let her run the social media show for 36 hours. Expedia did not review the pictures or videos she posted. That made it very authentic. It was a brand play, as people will now marry Disney and Expedia. Expedia saw double traffic during the 36-hour period on its Disney Web page.
Additionally, leading up to Fashion Week in New York this year, Nordstrom gave designer Rebecca Minkoff control of its Instagram account. It was a day-in-the-life through photos as Minkoff prepped for Fashion Week. This takeover, was recieved really well by Nordstrom fans, since Minkoff was such a perfect fit. She's a big name in the fashion world.
"It becomes risky when the takeover isn't received well by fans and followers," said Aubrey Flynn, brand content director at Blue Flame Agency. "The actual voice and personality should be an organic, cultural and relevant fit. Brands can really benefit from celebrity takeovers in particular, harnessing the social media influence of a tastemaker, serving as an organic endorsement."
While brands like AARP, Nordstrom and Expedia are quick to give up the reigns of their social media accounts, other brands, like Ford, for example, claims it has never and would never cede control. Only Ford and its agency partners have control over Ford's accounts.
"Our social accounts are part of the system that is responsible for Ford's reputation," said Scott Monty, global head of social media at Ford. "We obviously have standards that we follow and language that we can use. From a legal or regulatory standpoint, not to mention what the SEC might think, it would be incredibly irresponsible of us, a public company, to turn over control of our accounts to non-sanctioned individuals."
Image via Shutterstock
https://digiday.com/?p=36406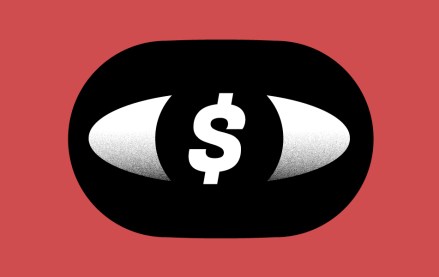 December 5, 2023 • 3 min read
The latest edition of the ANA's programmatic transparency report claims $22 billion can be saved by drastically cutting the ad tech bloat.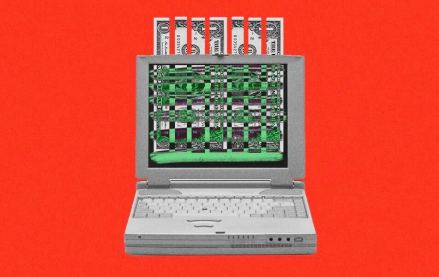 December 5, 2023 • 5 min read
Agency clients still see programmatic as an important part of their marketing budgets. But, overall, the uncertainty around programmatic could be causing them to lose confidence in online display ads as a marketing channel, and, as a result, agency clients are investing less in online display.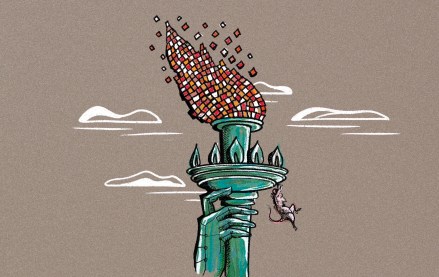 December 5, 2023 • 3 min read
There's a global AI race and different regulations in different countries might be slowing down – or speeding up – innovation. Here is a breakout of how regulations are being shaped on both sides of the Atlantic.