The Internet was stuck in a read/write phase for a while. But that's changing. Digital media has suddenly become a vibrant visual experience, with social services like Pinterest and Instagram among the fastest growing platforms around. Even Facebook is often jokingly referred to as a "giant photo-sharing service."
Marketing is always a fast follower to behavior. And on the Web, behavior is tilting to images over text. Research estimates that humankind has taken 3.8 trillion photos in total since 1826. Ten percent of them — 380 billion — were taken in 2012 alone.
That means brands now must think harder than ever how to achieve their goals through imagery. Whether that's posting product shots on Instagram or pinning collections on Pinterest, marketers are visual communicators, like it or not.
Brands of all stripes are grappling with what that means. But one thing that ties together a diverse group of marketers like The Gap, Expedia and Ford is imagery, which allows them to do through digital media what they've typically done in print and TV: create aspiration. That's the essence of brand building — and something paid search will likely never accomplish.
"The social Web quickly became the visual social Web, which has put a new demand on the brand to release imagery daily to keep up with consumers," said Rachel Tipograph, global director of digital and social media at Gap. "Images are emotional, pleasing to the eye and breakdown language barriers. The camera phone has democratized photography, and as a result, the skill has now become a mainstream hobby."
It helps that people are responding more to images in social media. Overall, 70 percent of social media interactions now involve an image, according to HubSpot research. Photos on Facebook pages received 53 percent more likes than the average post.
That means brands need a steady stream of imagery. Gap produces images of its lines each season to include in marketing campaigns. Its community managers are also skilled photographers, working with Gap's agencies and internal teams to post photos on popular social. They're ready to sometimes have to create a post on the fly (think Oreo during the Super Bowl) and an image to complement the post. Gap posts on Facebook three or four times a day. The only posts that don't have images attached to them are ones that include a video. The same is true for Twitter.
It's a similar story at Ford, which posts photos of cars on its Facebook pages and on Twitter. Every single Ford post in social media is supported with either an image or a video.
"As we've seen the shift from words to images on social platforms pick up momentum, we've found ourselves using images to support almost every story, fact or other piece of content we put out, which means we have more requests for original visuals as well as a need for more and more varied assets we had already been using — like photography," said Karen Untereker, U.S. social media manager at Ford.
One challenge for brands, however, is that some images work better in particular environments. Gap, for instance, has learned that shoes do well on Pinterest and polka dot patterns on Instagram.
Images are clearly important to storytelling. But they're also simply more effective at getting people's attention when they're used to a stream of information rushing past. Expedia, for instance, uses imagery in Facebook updates that makes people stop. An image of a beautiful beach scene in the dead of winter makes those in the frostier parts of the country pay more attention — and be more likely to convert, according to Sarah Gavin, director of social media at Expedia.
"The way I would put it is, a picture is worth a thousand words," she said. "Especially nowadays, when people have less of an attention span, we are finding that people will actually transact when the image is inspiring enough."
Image via Shutterstock
https://digiday.com/?p=31808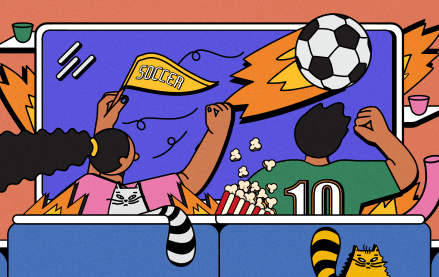 December 1, 2023 • 4 min read
Even if a game isn't make or break, sports leagues and brands want fans to be paying attention — and they're hopeful new strategies will get it.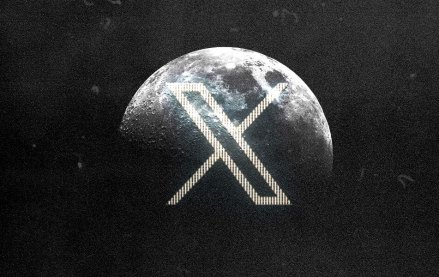 November 30, 2023 • 4 min read
In the packed DealBook conference in New York yesterday, owner Elon Musk bluntly told them to shove it.
November 30, 2023 • 2 min read
WorkTok, or CareerTok, is in full force. Combined, those hashtags on TikTok have over four billion views and it is benefiting Gen Z.