Adam Gerston is vice president of strategic partnerships for Shift, a planning and marketing platform for brands and agencies. Follow him on Twitter @adamgerston.
It seems like every marketing tech company these days has a partnerships group, or at least someone responsible for building smart partner relationships. The obvious assumption is that this team (or person) is responsible for seeking and establishing the best relationships to help the company succeed. But is a partnership just business development in disguise?
While the word "partner" implies that two parties benefit from working together, that's just as true in seller/customer relationships. In the classic case of a seller and customer, each has something to gain. The same principle holds true for partnerships, which means that thoughtful "seller partners" should treat their "customer partners" the same way they would treat their paying customers. This means providing the same quality of service you would provide a paying customer. Marketing technology partnerships typically requires guidance, support and incentives.
It's tempting to treat partnerships as opportunities to expand your customer base or conquer every target audience on the planet. Unfortunately, while delving into a new market may seem like an appealing opportunity, it's less likely to seem relevant to your prospective partners if the alignment of your mission isn't innately obvious. Before pursuing a partner, take a good look at recently announced partnerships and ask yourself whether it's an obvious fit for both parties, without a lot of deviation from your respective core value propositions. Partnerships between companies like Kenshoo Social and Shoutlet, or Adaptly and Wildfire, each make a lot of sense because they are both focused on social media marketing and complement each other's offerings far more than they compete with each other.
On the other hand, acquisitions like Salesforce's purchase of Buddy Media and Adobe's takeover of Efficient Frontier seem to make sense at a high level, but they risk falling for what I call the "we can be everything to everyone" trap. If you're wondering what that means, look no further than eBay's $2.6 billion acquisition of Skype. There were far too many variables to isolate, and it was certainly more of a purchase than a partnership, but it demonstrates the type of disaster that can ensue when two companies with vastly different core value propositions come together.
Your product might be amazing and could drive amazing impact for your partner. But you can't expect your partner to quantify the impact if you can't demonstrate how the relationship will impact your partner's bottom line. Unless you're an established enterprise with hundreds of millions of users, like Google or Facebook, it's too much to expect your partners to trust that affiliating with you will bring rewards.
Suppose you're an ad tech company. When you talk to partners about your core value
proposition, it's important to highlight, quantitatively and qualitatively, exactly how your offering will make a positive impact on their balance sheets — and their valuations. More mature companies, especially those close to acquisition, nearing an IPO or already public, will be tougher partnership targets because they're at arguably the most consequential stages of their life cycles. And direct competitors will always be most skeptical, even when the partnership seems to make sense.
But by treating your partners as well as you treat your customers, staying close to your core value proposition, and focusing on the bottom line, your chances of success will increase immensely.
Image via Shutterstock
https://digiday.com/?p=34077
December 8, 2023 • 3 min read
For Atlas Creative, expanding into Roblox is not solely a play to scale up. The company believes there are concrete benefits that will come with having a hand in multiple metaverse platforms.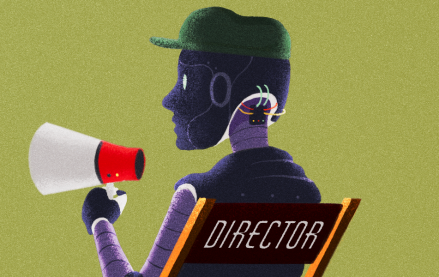 December 8, 2023 • 5 min read
Since ChatGPT became a breakout hit, the names of numerous AI companies and products have entered the cultural vernacular.
December 8, 2023 • 4 min read
Even as linear TV ad spend declines, 23andMe is reinvesting in the channel to boost brand awareness.