How top publishers find high value email subscribers on Facebook
In today's ownership-focused content landscape, building a hearty and well-curated email subscriber list is crucial. By utilizing a strong email subscriber list, sites can boost traffic, promote brand loyalty, generate revenue and more — but a large email list isn't necessarily a beneficial one.
In order for a publisher to get the most out of their email subscriber list, they'll have to cultivate one that's equally high in both quantity and quality.
In this guide you will learn:
The state of email capture on Facebook when converting visitors
The pros and cons of using Facebook's native Lead Ads to grow your email list
How Content-to-Capture campaigns can provide a new, cost-effective alternative to traditional email capture solutions
Note: By entering your information you agree to be contacted by Digiday and its partners.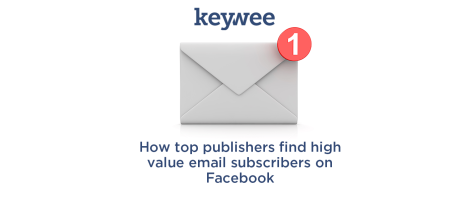 Oops! We could not locate your form.