Prioritizing the customer journey: The interplay of ecommerce, marketing and AI
Amazon may have disrupted the ecommerce landscape, but there's still an advantage to be gained by retailers that rethink their operations and build strong relationships with consumers.
Through the interplay of marketing and commerce, businesses are finding innovative ways to work smarter than their competition, contextualizing the customer journey as a whole. From personalizing shopping experiences to providing consumers with a seamless omnichannel platform, AI cognitive technology has helped drive engagement rates and conversions for retailers across all markets.
By focusing on that partnership, your business can break down silos for maximum collaboration, all powered by AI for a competitive edge.
Fill out the form to watch the webinar on demand. You'll join Caley Iandiorio, product marketing leader for IBM Watson Commerce, and Jae Lee, global product marketing for IBM Watson Marketing as they explore the following topics in this webinar:
The specific interplay between marketing and ecommerce when powered by AI as demonstrated through real-life data and case studies from Carhartt, Vivere, American Eagle and more
Specific strategies for emphasizing the customer journey, including the best ways to anticipate customer behavior as determined by AI
How AI can maximize conversions and change the entire customer experience for the better when paired with a human perspective
How optimal search and tagging features can enhance customer experience, leading to repeat purchases
Note: By entering your information you agree to be contacted by Digiday and its partners.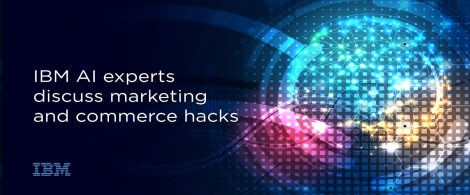 Oops! We could not locate your form.