Reimagine your creative production to match your media demands
Marketers are facing a content chasm in producing digital ad creative. Now more than ever, consumers are expecting content that's personal, relevant and ubiquitous — straining already limited production budgets and resources.
In order to meet these consumer demands, marketers need to bridge the gaps between disparate media and creative departments and streamline communication and workflow — and that's where a creative management platform (CMP) can help.
In this guide you will learn:
How CMPs can eliminate the manual work (and human error) of tasks such as localization, format variations, and ad translation
How to dramatically increase speed-to-market through collaborative workflows
The key points and signs to help you identify if your team can benefit from a CMP
Note: By entering your information you agree to be contacted by Digiday and its partners.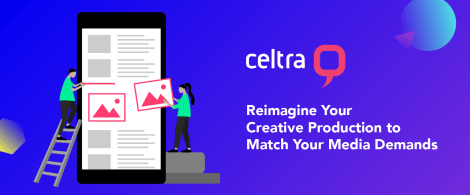 Oops! We could not locate your form.