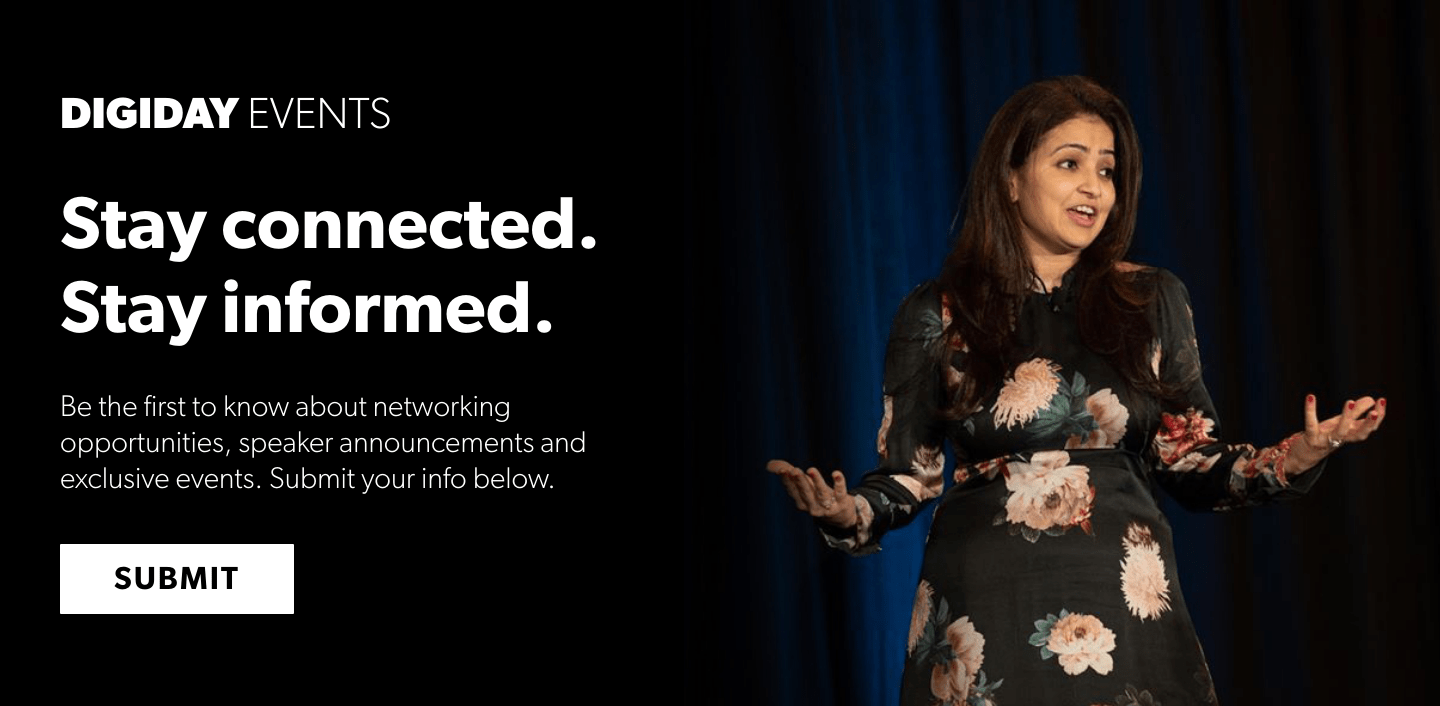 August
August 23 - 24, 2021

Join us at the Future of Work Forum: The Evolved Office, where we'll focus on how business leaders are working to recruit — and retain — the best and brightest talent.
September
September 15 -16, 2021

At the Digiday Gaming Advertising Forum: The Growing Pains of Gaming, we'll bring together top brand and agency executives for a virtual discussion on how immersive and viable the channel is and what the future holds.

September 21, 2021

Join us at the Marketplace Strategies Forum, where we will be tackling all things marketplaces, from selling to advertising.
November
November 1, 2021

Join us at Digiday's Business of TV Forum, where we'll explore and discuss how consumer trends and other market forces are dramatically changing the TV industry as well as how and where brands and agencies are spending ad dollars.