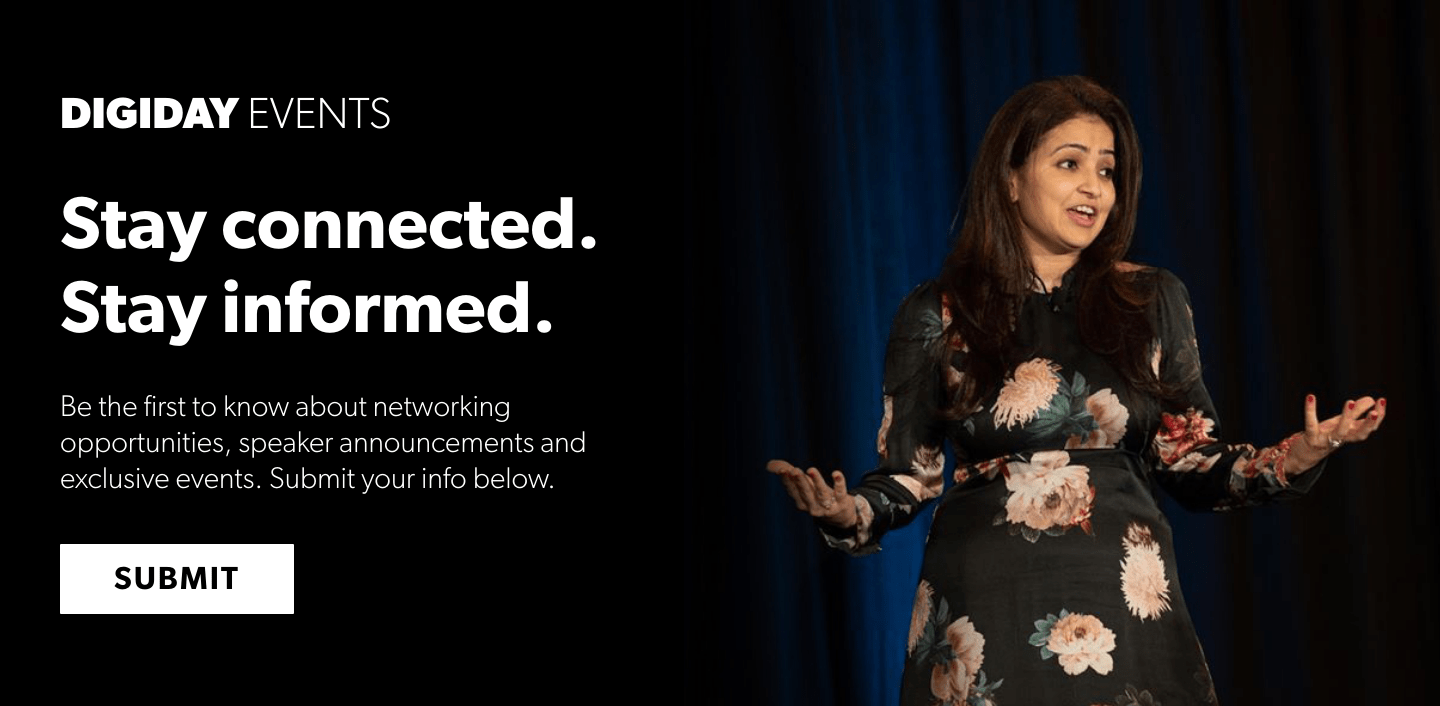 June
June 30, 2020

At the Content Marketing Virtual Forum, we'll focus on the state of content marketing in unprecedented times led by Digiday's editors and The Foundry's selected panel of expert practitioners.

June 17 - 18, 2020

Join us at the Glossy Modern Commerce Forum LIVE, a virtual event taking place over two mornings, where we'll dive deep into the challenges and opportunities in commerce for fashion and beauty brands.
July
July 20 - 22, 2020

The Amazon Advertising Strategies Virtual Forum is a series of presentations, workshops and talks taking place over three days that'll help you navigate and survive our current crisis and the acceleration of e-commerce that has come with it.
August
August 19 - 20, 2020

The Future of Work Virtual Forum: Diversity & Inclusion is a series of presentations, workshops and talks focusing specifically on diversity and inclusion in the modern workplace.

August 10 - 11, 2020

At the Modern Retail Virtual Forum, we'll bring together senior retail marketers online to discuss the challenges they're facing and the solutions they're seeking in the era of smarter retail.