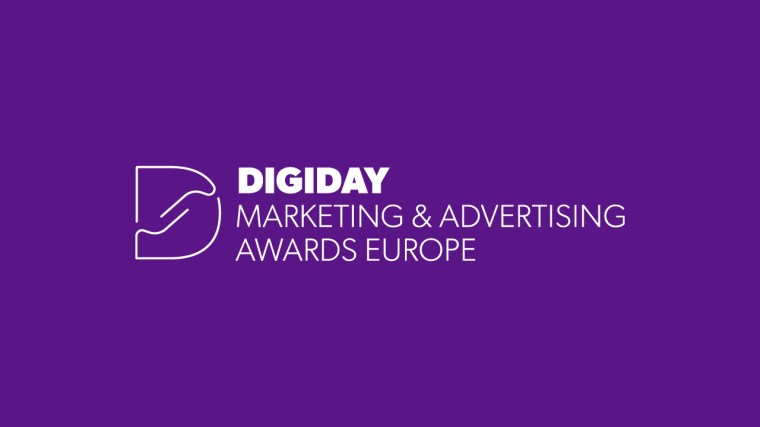 February 10, 2022 • 4 min read
The 2021 Digiday Marketing and Advertising Awards Europe recognize the companies who've leaned on the primary pillars of audience engagement even as the approach to shopping in 2020 and 2021 continued to change.
This year's winners leaned into the persistent power of influencers and doubled down on strategies that brought personalized, meaningful messages to the cohorts they strove to reach. This year, campaigns that earned wins emphasized authenticity and context as rulers of the advertising landscape and utilized the human face of advertising that consumers now expect to see.
Dove took home the award for Best Multi-Channel Content Distribution Strategy for its '#ShowUs' social campaign, which aimed to break through the standard perceptions of beauty reinforced by traditional media. The campaign utilized multi-channel creative to urge women to take care of themselves, focusing on warning women about digitally altered photos in the media with the message, "take care of your beauty." The relatable campaign brought Dove's message to the forefront, and the brand exceeded sales expectations.
LADbible Group snagged several wins this year. The first was the Best Use of Social award for their campaign with Tampax. Their women-focused social publisher, Tyla, worked with Tampax to create a social campaign designed to ease fears around using tampons for those between 16 and 24. With 59% of readers struggling to use tampons despite the included instructions, Tyla and Tampax developed a relatable comic strip busting common myths. The campaign reached five million people, 70% of whom felt more positive about Tampax as a result.
Best Use of Native Advertising/Sponsored Content was the next win for LADbible Group, which worked with PlayStation and Mediacom on this campaign to mark the launch of the PS5. LADbible Group gave its staffers the day off and paused editorial output while promoting the news that its employees were spending the day playing video games on the new PS5 console. The 24-hour social media blackout strategy helped LADbible Group produce its most engaging branded content campaign to date, with the campaign reaching over 24 million people.
LADbible Group's next win was for Best Branded Content Series for their work with Brew City. Their sport-focused media outlet, SPORTbible, united Brew City's branding with the Euro 2020 tournament while embodying the mission of raising the game. They created a social-first original sports show inviting different football legends each week to sit with audience members and discuss how the team could raise their game while enjoying Brew City snacks. The campaign delivered over 16 million impressions and increased purchase intent by 22%.
This year, the final award for LADbible Group was for Most Innovative Use of Content for their work with Capita and the British Army. They worked together to create perception-changing content featuring female soldiers on the job to replace some of the male-dominated imagery on the British Army's sites. Diversifying these images has made headway toward changing general perceptions about gender in the army. The campaign has reached 13 million people so far and driven 2,000 site visits, with 60% of those saying they took action to learn more about career opportunities after seeing the content.
Best New Product or Launch Campaign was awarded to On for their Cyclon product launch. With Cyclon being an industry-first program — a fully recyclable, high-performance running shoe available only through a subscription — the launch needed to persuade as well as educate and inform. On developed a microsite putting humans front and center in the launch content, making topics more accessible and resonating with those new to the running community as well as those well-entrenched. Thousands subscribed to Cyclon before the first product was even available to try — a testament to their innovative campaign and product.
The team at On also secured a win for the Best In-House Content/Brand Studio award. The brand pivoted its strategy toward a proactive, story-first approach, switching from a promotional lens to one that emphasizes engaging and still-brand-relevant stories to build brand equity and attract new interest it might not have been able to before. The Stories portion of On's site saw 4.5 million views from 3.9 million visitors, and its YouTube subscriber base increased 42%.
Explore all the winners of the 2021 Digiday Marketing and Advertising Awards Europe below — including a quick rundown of the programs and insights into why they won and what marketing teams can learn from them. Download the complete guide here. 
https://digiday.com/?p=439093