Thank you, your submission was successful. Now learn more about what's going on at Digiday:
Digiday+ is a membership program that helps members get ahead with access to unlimited content, premium research, invites to events and more.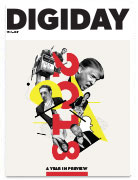 Subscribe now at www.digiday.com/subscribe
—
Digiday's suite of events bring media professionals together to discuss the important issues facing the industry today. Learn more about upcoming events here.
—
Our awards programs recognize innovation, creativity and excellence in the fields of publishing, content marketing, marketing technology, brands and video. Learn more (and submit an entry) here.
—
Interested in advertising or sponsorship opportunities? Submit your information and a member of our team will be in touch.
—
Or, head back to Digiday.com