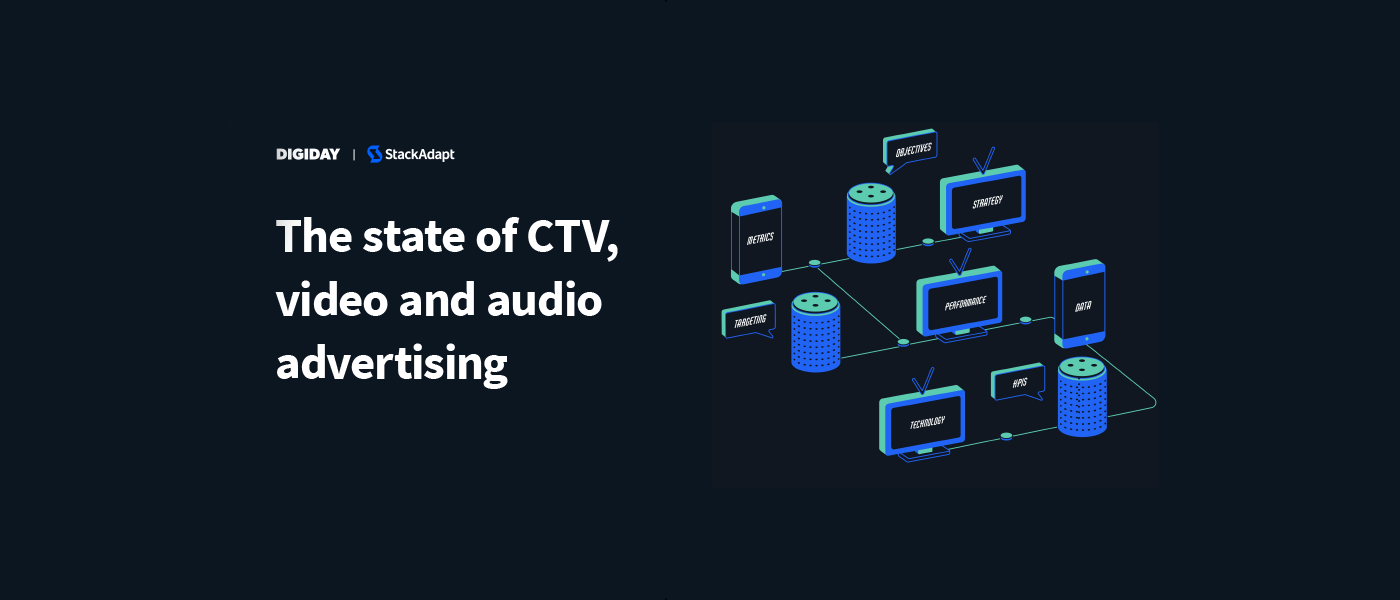 Connected TV, video and audio have become integral to multi-channel marketing strategies in 2021.
As more people consume content through CTV, video and audio, they are more likely to engage with or, at the very least, be aware of a brand that can provide dynamic audiovisual ads. Heading into 2022 and beyond, marketers are seeking to advance creativity, innovation and measurement in these channels to ensure they are effectively reaching their intended audiences and increasing ROI.
To spotlight how marketers are navigating these three channels, Digiday and StackAdapt surveyed more than 75 brand and agency executives to uncover their approaches to budgets, targeting and measurement. Packed with expert insights, this report also highlights how CTV, video and audio are driving advertising performance.
Download this new report to learn about:
– What teams are keeping top of mind in their CTV, video and audio strategies
– Case examples of how brands are innovating within these channels
– Targeting and measurement challenges and opportunities
– How marketers plan to evolve their CTV, video and audio approaches in 2022 and beyond