Trains, planes and automobiles: Media execs share business travel horror stories
December 7, 2017 • 4 min read
International travel is part of any senior media or advertising executive's job description. Whether traveling to attend a conference, interview for a new role, meet international teams or visit clients, nearly everyone in media has a tale of woe involving missed flights, getting hopelessly lost or lost luggage.
We asked senior media executives who frequently travel for business to share their most alarming or frustrating travel mishaps. The best responses appear below:
Amy Kean, former head of strategy and insights, Mindshare Asia Pacific
One afternoon, I took an Uber from my hotel to the Mindshare office in Kuala Lumpur [Malaysia]. After a few miles, the driver started screaming. I thought he was having a heart attack or had run over a cat, but it turned out his [GPS navigation system] had stopped working. He punched the machine for a minute or so, then emergency stopped. All around us, cars were beeping and swerving. He said, "I can't do this. I'm sorry, Amy. You need to get out." He refused to restart the car until I did. Given we were on a motorway, I had to dodge cars going at 100 miles an hour to get to the side of the road — the most terrifying 20 seconds of my life. I walked down a side road, only to come face to face with a man I was later told was the King of Malaysia. He nodded a quick hello in my direction and then got into a far bigger, likely more reliable car.
Bruce Daisley, vp of Europe, Middle East and Africa, Twitter
Last week, I boarded a flight with some Pret [A Manger] porridge in hand. I realized once we were strapped in that I had no spoon. I tried pouring it into my mouth, but it was too gloopy so I used the top — which was about the size of a bin lid — to try to spoon it in. At some stage, I realized the guy next to me was filming me. No doubt I ended up as an atrocious video on someone's daily Story.
Chris Duncan, managing director, Times Newspapers
I once flew Garuda airlines out of Jakarta [Indonesia]. The plane was practically empty, which was surprising, so I asked the stewardess why, and she replied, "We have a terrible safety record."
Marco Bertozzi, vp of Europe, Spotify
On my way to India via Dubai, I bought a ring at Heathrow [Airport] for a big anniversary to save tax. I arrived in India at 2 a.m. and was confronted by customs and had to declare it. They then slapped me with a £1,500 ($2,000) tax bill. I negotiated with them for two hours. Eventually, he asked what I'd be willing to pay. I started with £500 ($668), and he accepted. I then told him the cash point would only release £250 ($334), so he agreed and shook my hand, and as I got the money out, I stuffed the rest down my pants. Another guy with a gun then escorted me to a different room, and I told him it would only give me £50 ($67). An hour later, he came back and told me I was a good guy, shook my hand and said I could go. I left at 6 a.m., shattered.
Meagan Lopez, director of sales planning and ad operations, New York Times International
My first trip to Asia came with the normal jet lag my first night. I decided to walk around Tiananmen Square at 5 a.m. to see some of the sites before the day started. I walked through the Forbidden City, past the Palace Museum, around practicing tai chi masters and nipped into a shop. I realized my first meeting was going to start very soon. I tried to flag down a cab — three stopped, but none would take me! Finally, a man appeared to jump out of the bushes at me. He had a tuk-tuk. We negotiated some cash, and I was off — suited and booted and hurtling through Beijing, hopping on sidewalks, between people, cars and bikes.
Rob Bradley, vp of digital commercial strategy and revenue, CNN International
I lost my passport on one of my first trips with CNN while in New York and had to call my new boss, cap in hand, to explain why not only was I stuck in NYC but the next week's trip to Asia with 20 client meetings in the diary would have to be postponed. However, that afternoon I discovered the magic of emergency passports. They only get you home once and you can't travel again on them once home, but you can head home via five countries. So, instead of going back to London for the weekend, I flew straight to Asia from New York on an emergency passport! Awkward situation averted.

Anonymous head of programmatic at a national publisher
On the last day of a Stockholm conference, the usual traditional jovialities took place in the evening. A lot of alcohol was involved until early morning. As we were all going back to the airport, one of the other publishers banged on my door for a good 10 minutes to wake me up. While packing, I managed to put my shoes into my luggage and walk out of my room and all the way down to the foyer barefoot. I still managed to miss the plane.
https://digiday.com/?p=266528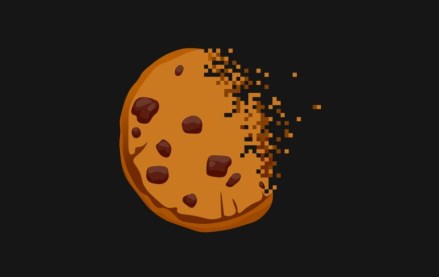 September 21, 2023 • 9 min read
Publishers who attended the Digiday Publishing Summit opened up about their top challenges, concerns and curiosities during closed-door, anonymous town hall meetings.
September 21, 2023 • 3 min read
WBD is seeing ad revenue growth from its YouTube channels and engagement on Threads surpass performance on X.
September 21, 2023 • 4 min read
Powering all of Amazon's hardware is an updated large language model, that could help connected devices actually be smarter.