Last week, Bloomberg Businessweek caused quite a stir with a risque cover. A hedge fund manager (a man, of course) had the word "perception" over a rising arrow and the word "reality" over a limp and deflating squiggly line, both emanating from his groin. Provocative and suggestive, the cover sparked conversation, yielding mentions in Mashable, Huffington Post, The Atlantic Wire, Wonkette, The Week and Salon.
It was the dick joke seen 'round the Web: In its first two days, the story got more than twice as much traffic as recent cover stories on the site, according to Janet Paskin, editor of BusinessWeek.com. The magazine can, in turn, monetize that traffic through digital ad sales.
But did it sell magazines?
"It's hard to measure an increase in sales" when a cover goes viral, said Larry Burstein, New York Magazine's publisher. "I will say that when a cover goes viral, you see retweets, favorites, shares and traffic go way up."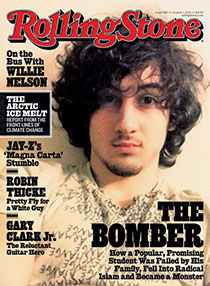 Rolling Stone appears to be the latest in a string of magazines to have a cover go viral. Yesterday, it placed Dzhohkar Tsarnaev, the Boston Marathon bomber, on its cover, making him look like a rock star. Outrage has followed in the press and on social media. "Rolling Stone" was a trending topic last night on Twitter. There are already 6,600 comments and 2,500 shares only 14-hours after the image was posted to Rolling Stone's Facebook page. In all cases, the magazines have muscled into the Web's running cocktail chatter with trenchant, sometimes funny and often controversial cover treatments. Their success on the conversation side is without a doubt, but like most things in the world of buzz there are lingering questions of tangible, much less long term, payoffs.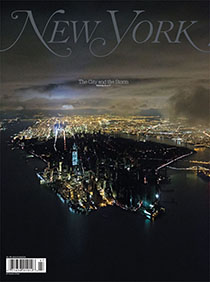 NY Magazine's "Sandy" cover, with the now-iconic image taken high above Manhattan after the storm, is a case in point (and, as it happens, winner of ASME's Cover of the Year). Burstein wouldn't say how much revenue the issue brought in, but he did say that it was the top selling single issue of 2012. The cover story itself was the third-biggest article last year, garnering 320,000 visitors, 46 percent of whom came through social channels, and 367,000 pageviews. It had 13,000 likes and 21,000 shares on Facebook; 953 retweets and 204 favorites on Twitter.
Magazine covers are the ultimate marketing tool, drawing readers in with creative images and catchy headlines. As such, there is nothing new about provocative covers. What is new is that the Web has enabled publishers to expand marketing efforts beyond the newsstand by putting cover images up online days before the issues are released, potentially reaching thousands of readers who aren't subscribers or fans.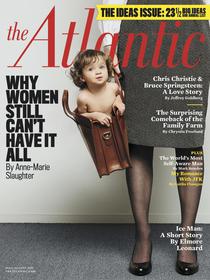 The Atlantic, for example, will put up its cover across social networks like Facebook, Twitter and Tumblr one day before the issue hits mailboxes and newsstands. Atlantic Digital editor Bob Cohn said it's a basic strategy to tease readers with what's in store. But The Atlantic has seen little, if any, evidence that a viral cover generated an increase in subscriptions. Last summer, the magazine had its buzziest viral cover with Anne-Marie Slaughter's story on why women can't have it all. It had 218,000 Facebook likes and 6,600 tweets, but Cohn couldn't point to a direct correlation of increased subscriptions.
"A great cover can help a story go viral, but it will principally be about the quality of the story and the topic of the story," Cohn said. "An excellent cover execution can push it."
Cohn added in an email that the Slaughter issue was the magazine's best-seller of 2012 and the second best-seller of the last six years.
"There's no doubt in my mind that its viral success gave it a boost on the newsstand," he said.
The New Yorker, whose covers are zeitgeisty pieces of art in their own right (and aren't tied to a specific story), sees spikes when a cover taps a particular nerve. According to vp and publisher Lisa Hughes, newsstand sales for its recent Bert and Ernie gay marriage cover were up 39 percent compared to the same week last year. It had 650 million press impressions and 46 million social impressions.
From a broader perspective, covers are a huge selling point to advertisers. Mazda, which purchased the first four pages of the Bert and Ernie issue, "got lucky, as it was a homerun," Hughes said. "They're thrilled because it gives resonance to their campaign."
While Businessweek, which has been making waves with a succession of buzzy cover images since its young editor Josh Tyrangiel took the helm in 2009, doesn't have a set-in-stone strategy for pushing out covers, it tends to share them on social platforms on Thursday, a day before the magazine gets to newsstands and subscribers. These covers have led to a direct boost in traffic and sales, according to the magazine.
Though there are times when risky covers miss the mark, though, like this illustration from February 2013 that was lambasted across the Web for being racially insensitive. Tyrangiel was compelled to issue an apology for a cover that seemed to suggest the housing crisis had truly gotten bad when a lot of dark-skinned people can get loans.
Still, over the last two years, the company has seen a lift on newsstand sales of buzzy covers in the range of 30 to 60 percent of the yearly average, according to Alec Casey, head of circulation at Bloomberg Businessweek. The covers also positively impact on Businessweek.com subscription business improving order production between 20 and 30 percent compared to weekly averages.
"Last week's cover story, 'Hedge Funds Are for Suckers,' is a good example," said BusinessWeek.com's Paskin. "Provocative cover, strong story, great headline."
If only it had been about something more interesting than hedge funds.
Online cigarette store www.cigazilla.com