Reading List: iPhone the New Blackberry for Business People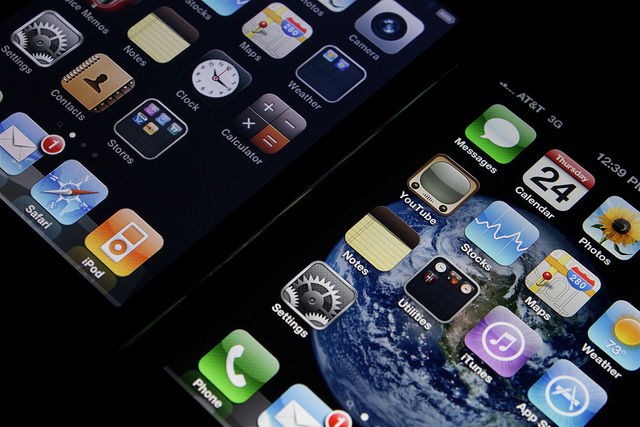 Each day we provide a roundup of five stories from around the Web that our editors read and found noteworthy. Follow us on Twitter for updates throughout the day @digiday.
An Apple for the CEO: 
Apple is taking a run at the business market, almost in spite of itself. Although Steve Jobs never seemed interested in courting the business market, preferring to design for consumers and to place Apple products in schools and colleges, the past few years have seen a huge growth in companies' purchasing Apple products for their employees. Sales to businesses of both the iPad and iPhone have grown exponentially, with more than 90 percent of Fortune 500 companies testing or deploying one or the other of the devices, which may mean that, as Apple increases market share in the corporate arena, Blackberry will lose market share. 
NYT
—  Anne Sherber
@annesherber
What, No Alliance for Condé?: Condé Nast is the latest media company to go the private exchange route. This immediately brings to mind three things. For one, it's a nice win for Admeld, the supply-side company powering the exchange. It signals that Google's pending acquisition of Admeld hasn't handcuffed it in the market. Secondly, it's a mild blow to the the portal alliance to have an old school media company like Condé essentially reject the group to do its own thing. Thirdly, does Condé have enough excess inventory to make this worthwhile for most buyers? Are there enough unsold impressions on the sites for brands like Vanity Fair and the New Yorker to excite a DSP looking for auto-intenders? Ad Age— Mike Shields @digitalshields
Data Doesn't Do Everything: 
Ad tech might want to take a lesson from the political data-crunchers. No matter how good the data is, or how current, it can't predict the future of political behavior, at least when it comes to voters. The big gaps between predictions and outcomes in political elections isn't the fault of the data wonks or the technology, according to some political analysts; it's just that there's too much data and too many variables. The answer? Using a healthy mix of solid data, common sense and human-data interaction to make sure that the programmatic element doesn't supplant the overall goal of analysis: getting at the truth. 
Bloomberg
 –Carla Rover 
@carlarover
Tech's Elite Turns to Mobile:
 Google has already declared itself a "mobile first" company, and mobile-centric firms continue to attract significant investment and media attention. A further testament to the perceived potential of the channel is the fact that highly qualified engineers are now shunning hedge funds and banks in order to chase opportunities in mobile gaming. 
WSJ via AllThingsD 
— Jack Marshall 
@JackMarshall
You May Never Feel the Same Way About Rhianna Again:
If it seems to you that your Facebook feed has been a little racier than usual, it's not your imagination. Facebook confirms that spammers have infiltrated the social media site and have been posting links to videos of pornography and violence. One consultant posited that the images are being spread when users click on a link that seems harmless and then replicates itself. Ironically, given Facebook's somewhat shaky stance on its users' privacy, the consultant could only suggest that users tighten their privacy settings, limit the ability of friends to tag them in photos and run current virus-detection software frequently.
WSJ
— Anne Sherber @annesherber
@annesherber