5 Things We Learned: Publishers Imitate Silicon Valley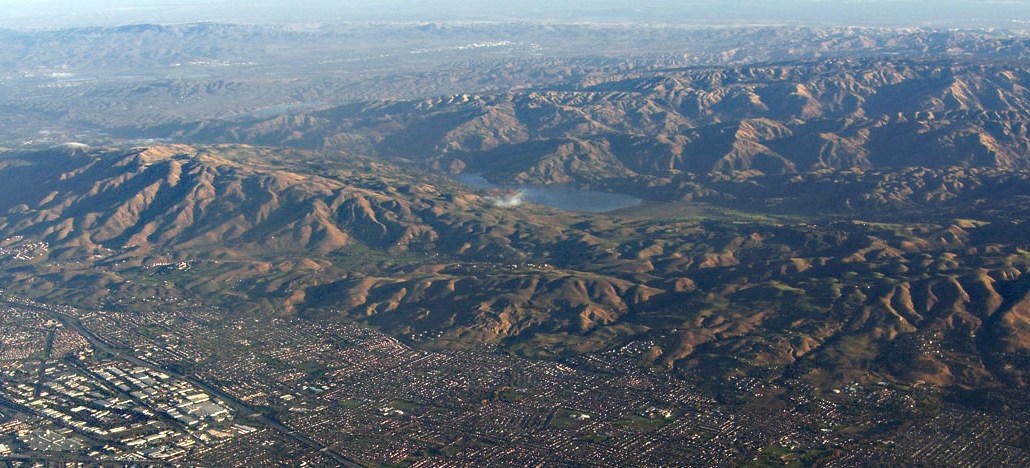 With Labor Day in the rearview mirror, fall has (unofficially) begun. Autumn has many symbolic meanings, including the period of decline before death, but we prefer to view it through the lens of maturity and wisdom. After all, if the New York Post can get Web-design religion, things are looking up.
Here are five things we learned this week.
Publishers take cues from the Valley
This is an age of tech envy. After all, the riches in digital media are heading to the platform world. It's no surprise then that publishers are aping platforms in some ways. One is a "product mindset" on view at publications like The Wall Street Journal. Its new head of consumer product is preaching the religion of a user-focused, platform-agnostic approach that's common to tech. The same can be said at BuzzFeed, where CEO Jonah Peretti notes one secret to its success is its integration of tech systems with editorial. It's paying off: BuzzFeed says it is profitable and expanding. According to AllThingsD, BuzzFeed wants to crack $100 million in revenue in 2014.
Much ado about ad blocking
The Internet loves its hysterias. Remember the panic over click fraud? That was supposed to be a threat to the existence of search advertising. Didn't work out that way. Click fraud turned out to be a "crisis" mostly manufactured by vendors. The sudden worry now is over ad blocking. Ad blocking software has been around for many years, but now that Ad Block Plus is building a business model off whitelisting advertisers, it is suddenly held up to be a threat to online advertising. Salon claims it is a sign that the "online economy is broken." Not quite. There are clearly problems with Internet advertising, but the truth is most major publishers don't see it as a threat. There will always be a small subset of users that block ads. Until it's a default, like the threat to third-party cookies, ad blocking will remain a nuisance.
Brands love Instagram
The key to building a platform into a big business is now understood. First, you need to get millions of people using it. Then, you need to get brands using it for free. Finally, you add in ad models that aren't presented as advertising but simply as ways to "amplify" that brand activity. By that measure, Facebook has a hit on its hand with Instagram. Just look at the innovative work already being done on the platform. This week alone saw GE take to Instagram to tell its story to aviation geeks and Heineken create a scavenger hunt. Look for an ad model – sorry, amplification – coming soon.
Brands love hashtags
In the old days, it was "put the dot-com in" when brands wanted a sprinkle of interactivity. This being the social era, hashtags are the new dot com. As someone annoyed by hashtaggery, this can be annoying. Alas, it is not going anywhere anytime soon. That's because hashtags give brands what they want. They're cheap, easy and trackable. Oh, and they give that whiff of modernity. #Awesome. Of course, that's not to say hashtags are always appropriate.
Twitter's TV bear hug is paying off
Twitter has been very savvy in its embrace of the TV industry. Unlike most Silicon Valley platforms, it hasn't talked of "disrupting" the model but rather adding to it. That has helped it get traction with advertisers and networks. And it has also helped it achieve a pole position in the race to be the platform of choice for social TV. Sure, it's still early, but right now social TV – that is, the cultural conversation around TV programming – is Twitter's game to lose. Facebook will surely do its best, but the smart money is on the more open platform right now.
….
Best Web Redesign of the Week
The New York Post was the epitome of bad Web design until yesterday, when it unveiled a new look that's clean and follows the "cards" design approach that's sweeping the Web.
…..
Worst Brand Tweet of the Week
Maybe Wells Fargo's social team is still at the beach. (Thanks, Nate Elliott)
…..
Worst Ad Buyer Behavior of the Week
One ad seller on industry site SellerCrowd shares this bit of bad agency behavior: "Flew out to Chicago to have planner 'forget' it was her day off; no one else on team was available as they told me it was a Friday?!!" No wonder everyone's so excited about automated ad buying.
…..
Three Things We Wish We Wrote and You Should Read
De Castro on the hot seat
Yahoo CEO Marissa Mayer has got to get Yahoo's ad sales going sooner rather than later. Her first big hire, fellow Google exec Henrique De Castro, was supposed to do this. So far, however, Yahoo's display ad business isn't going anywhere fast. Digiday alum Mike Shields has a look at the unhappiness with De Castro's performance, including speculation he'll be shown the door. To see why, check out this thought on De Castro from Zach Weinberg, who worked for Google after it bought Invite Media:
@aripap the worst. Was like talking to a wall that didn't listen and didn't realize it was a wall.

— Zach Weinberg (@zachweinberg) September 5, 2013
Bezos on aggregation
New Washington Post owner Jeff Bezos hit the nail on the head about the dilemma for news publishers in the age of aggregation: "Web sites can summarize your work and make it available for free. From a reader point of view, the reader has to ask, 'Why should I pay you for all that journalistic effort when I can get it for free' from another site?'"
BuzzFeed's mullet strategy
Peretti released a state of BuzzFeed memo, crowing that the site's been able to grow 300 percent in the past year and, more importantly, hit profitability. Peretti vows to continue investing in the news side of the house while a huge chunk of traffic comes in for cute-animal listicles. This is the classic mullet strategy: business in the front, party in the back.
Image via Flickr