Pragmatic Publishers Move Beyond the Great Paywall Debate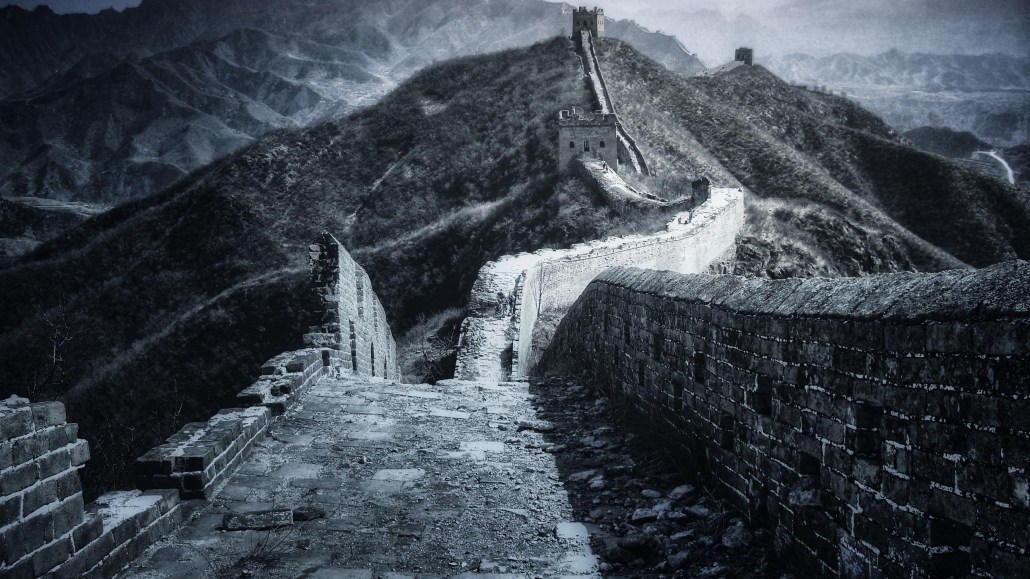 Starting next year, the New York Times will begin offering a pair of new digital-only subscription products at different rates in order to help it remain profitable and relevant. That will bring the various subscription options to more than the three it now has.
The paywall is growing up because it has no choice. Publishing is a hustle these days, and those willing to try and fail will end up ahead. When the Times rolled out its "leaky paywall" in 2011 — the Times prefers to talk of meters rather than paywalls — many critics lambasted the approach. But now, the in-between approach of the Times has been adopted far and wide, from venerable outlets like the Times and People magazine to local papers like the Dallas Morning News, as publishers are moving beyond the extremists on both sides of the paywall debate. The choice, it turns out, is not free vs. paid. It is figuring out how to generate the dual revenue stream that news organizations have always relied on and remain flexible in achieving that goal.
The Times, which had 738,000 digital subscribers as of the end of the second quarter across all its properties, hopes to lure even more with its new efforts. The first, launching in early 2014, will give subscribers a taste of Times content without giving away the store. Another product will focus on more immersive layouts and multimedia, like its Pulitzer Prize-winning online feature "Snow Fall." The hope is to move even more people over to the rolls of paying subscribers. The Times knows a uniform approach won't do that.
"Consumers and advertisers will pay a premium for that quality and things your brand does distinctly in a wholly differentiated way," said Meredith Levien, head of advertising at The Times. "We're looking to expand where it does pay and what it means."
The Times has established itself as a leader in the in-between camp of the paywall debate. While publications like The Wall Street Journal are hardliners — it puts nearly all its content behind a paywall with the hefty cost of $260 per year — others are showing more flexibility — and complementing access to content with modern versions of the Sport Illustrated football phone. Time Inc.'s People, for instance, started a new subscription model in September called People VIP. For $200 a year, People VIP subscribers get full access to the magazine online as well as editorially selected gift boxes that will be mailed out three times a year. This month, for example, People VIPs got a scarf inspired by a garment that Rihanna wore, a trendy bracelet, and a note from the editors why each product was selected. People VIPs are also entered to win passes to movie premiers and even a chance to go to the Oscars as a guest of the magazine.
For readers who don't need all the extra bells and whistles, there's still the standard $100 yearly magazine or digital subscription. For $130, readers get both the magazine and a full online subscription. The most economical People subscription is $10 a year to access limited People coverage on its app.
Content that's been free on People.com, like its Most Beautiful lists, is still there, but people who pay for the premium content will get extra content on newly formed People channels.
"One of the things that irks me about discussions about paying for content is it ignores where a lot of the true value lies," said Liz White, digital gm of People. "It's in rewarding most loyal subscribers and retaining them."
The Dallas Morning News, which made news recently for tearing down its old paywall, is also betting that added perks around a loyalty program will prove profitable. Digital subscribers will get tickets to the Texas State Fair, as well as exclusive access to the paper's events, like its annual wine competition or regional spelling bee.
"It's an experiment in experience," said Jason Dyer, the paper's CMO. "Based on the data we have, this is what our consumers are looking for."
Correction: an earlier version of the article said that the New York Times was introducing two new products next year. A Times spokersperson said there are more than two coming.
Image via Shutterstock