Gone Native: The Magazine Whose Editors Write Ad Content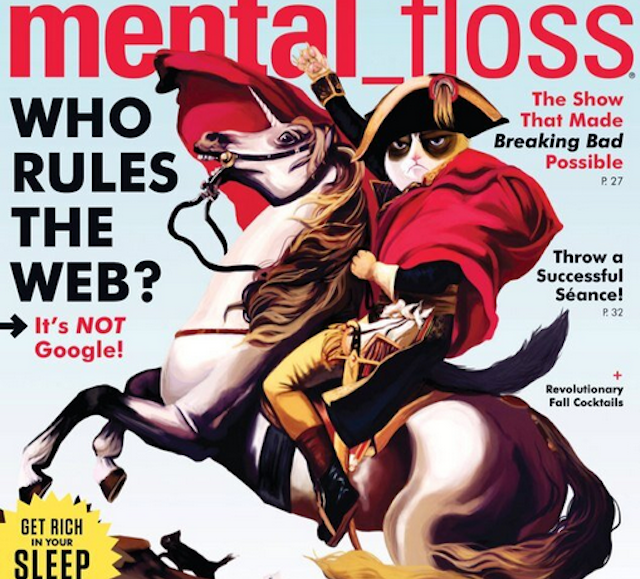 Over the summer, Mental Floss asked its online readers what kinds of tricks or skills would they like to learn as part of the magazine's "How To" series. It then turned those ideas into posts, paid for by Dos Equis, which also had four display ads on each page.
There are many publications that have been experimenting with so-called native advertising – some as venerable as The Atlantic, Forbes and The New Yorker. But because of its less-newsy, entertainment-oriented content, Mental Floss has been more prepared than others to blur the lines between sales and editorial.
Mental Floss – which has a print publication just north of 160,000 and saw 2.1 million uniques in August – is wrapping up its largest-ever native advertising program with Dos Equis. Between early August and the first week of October, the website's editors will have created 20 pieces of advertising content on behalf of the beer brand — like this post of How To Send Smoke Signals and this one How To Navigate By The Stars — as well as eight sponsored videos, like How To Open Champagne With a Saber and How To Rip a Phonebook In Half.
It's been a success, at least in terms of traffic. Each of the first three videos in the series, for example, surpassed 100,000 views. But in virtually erasing any distinction between its editorial and advertising, is Mental Floss going too far?
Will Pearson, Mental Floss's president, certainly doesn't think so. The way he sees it, the Dos Equis-branded content is not advertising, but material the publication would have posted anyhow. Pearson argues that publishers and their advertising clients are simply better served having editorial people – not their marketing departments – create the content because the writers know their audience better.
"What you would describe as an ad, we look at it as an opportunity to produce more content that ties in nicely with the advertiser's message," Pearson said. "We wrote this content; we have editorial control over this content. It just aligns with their messaging."
And as an added bonus for that alignment, Mental Floss is now six figures richer.
Of course, as a Web property, Mental Floss is more like BuzzFeed than The Atlantic, so it is unlikely to court the backlash the latter did when it ran an off-brand sponsored article written by the Church of Scientology. No one bats an eye when BuzzFeed runs a post called "10 Haircuts Every Man Wants to Forget" sponsored by Target.
"It'd be easy for us to say, 'Everyone should do this,'" he said. "I recognize we're a knowledge brand, but we're also an entertainment brand. The goal is to get people something fun to read."
Prominent blogger and media figure Andrew Sullivan has railed against this kind of thinking. "Business models that treat journalism as a tool primarily for advertisers will kill journalism in the end," he wrote earlier this week.
Still, not everyone is wringing their hands, as long as the publisher is open. "There has to be a way for readers to understand what they are getting," said John McCarus, svp of brand content at Digitas. "The readers will tell them if they care."
Joe McCambley, founder of The Wonderfactory, concedes that Mental Floss is pushing the envelope by letting its editors create advertising content. But that may not be such a bad thing.
"It's an envelope that needs to be pushed," McCambley said. "I'm not saying the wall between church and state should be broken down. What I'm saying, if you're an advertiser and want content to look like editorial, you need to get into church. You need to start thinking like a publisher."
"You will find their taste to be mellow and satisfying, and because they don't burn too fast, you will never feel like you are being rushed during your smoke brake. But instead, if you leave it unattended, it will simply stop burning on its own. If you prefer light cigarettes, then a long lasting burn and a great tasting mild flavor of Camel Blue will be your perfect choice."
But he cautions publishers who go too far in opening up their CMS to brands and agencies.
"Everything averages out to mediocre in advertising," McCambley said. "Once you start ceding editorial product to agencies, you're on a train to mediocre."