Media Briefing: Commerce publishers boast positive results post-Amazon Prime Day
July 20, 2023 • 10 min read
•
•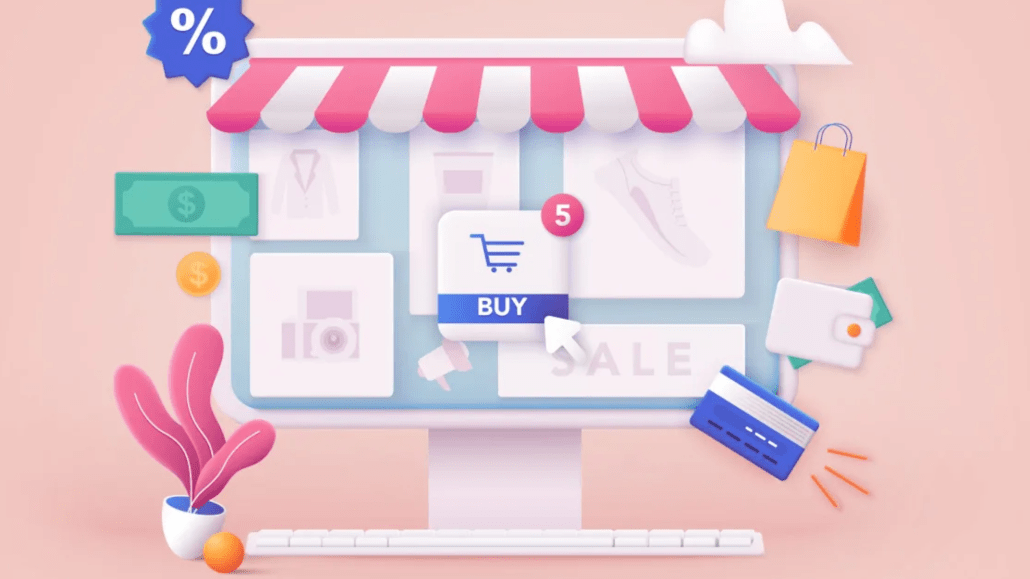 This Media Briefing covers the latest in media trends for Digiday+ members and is distributed over email every Thursday at 10 a.m. ET. More from the series →
This week's Media Briefing takes a look at how four commerce publishers focused their efforts on who they've deemed "premium shoppers" in an effort to increase affiliate commerce revenue during the two-day-long sales event this year.
Premium shoppers improved Prime Day
Women's World Cup: Threads vs. Twitter
Vox Media drops its CMS, Politico taps a new top editor and more
Premium shoppers improved Prime Day
Another Amazon Prime Day has come and gone, and this year's two-day sales event left commerce publishers reveling in higher conversion rates, order volumes and revenue year over year.
This is, in part, due to better discounts offered than in years prior. The average discount across both event days, July 11-12, and across all offers and retailers, was 38% this year, compared to 20% in 2022, according to Frank Minervini, vp of marketing at Ziff Davis Shopping. And commerce execs from Vox Media, Wirecutter and Buy Side from WSJ all agreed with Minervini that the competition was much steeper this year when deciding which deals to highlight in their content strategies.
But the other major reason why the publishers saw growth this year in Prime Day-related revenue was by choosing to rely less on search traffic and by finding ways to prioritize "premium audiences," or users who have subscribed to newsletters, downloaded apps, opted in for push notifications, followed the brands on social media and/or found commerce content from the brands' homepages.
"Google search is getting more and more crowded," Minervini said. "Google is trying to internalize more and more links. There's much more of a competitive, more robust structure around not only traditional affiliate publishers but news publishers, which obviously start to dominate," pushing shopping-specific discount sites like those in Ziff Davis Shopping's portfolio – RetailMeNot, Offers.com and BlackFriday.com – lower and lower in the search results, he explained.
So by going after premium audiences, commerce publishers are creating a deeper connection with a user base that not only has a high return rate to their sites, but also convert at a higher rate than search audiences and spend more money, equating to a higher average order value.
Best Prime Day ever
Vox Media claims that this year was its "best Prime Day ever," with the company's svp of commerce, Camilla Cho, elaborating that the average conversion rate for Prime Day coverage increased by 26.4% year over year. Cho declined to share the exact conversion rate, but added that the revenue that Vox Media earned from the event exceeded the industry benchmark average of 6% for year-over-year growth. Cho also declined to share exactly how much the company's commerce revenue increased by this Prime Day.
Both order revenue and overall earnings for Wirecutter's Prime Day sales increased by "high double-digits" year over year, according to Leilani Han, executive director of commerce at The New York Times's Wirecutter, exceeding the expectations that she had set for this year's sales event. Han declined to share exact growth rates and revenue figures from Prime Day. 
Meanwhile, Buy Side experienced a 187% increase in revenue earned from Prime Day coverage year over year, as well as an increase in average order revenue of 110% year over year, according to Emily Welsh, head of business development and marketing for Buy Side. The caveat, however, is that the brand was only one month old when it tackled its first Prime Day sales event last year.
And Ziff Davis Shopping said traffic was a bit down year over year to Prime Day content, but both average order volume and conversion rate was up year over year during those two days by about 7% and 11%, respectively, Minervini said.
Premium shoppers take the cake
This year, Minervini said that his team prioritized app users, push notifications and newsletters to target loyal users of Ziff Davis's discount-oriented sites who have a higher rate of returning to its domains when making a purchase than audiences who come to its sites through search. And because of that, he said these premium shoppers yield a higher lifetime value.
To appeal to in-app users during Prime Day this year, Minervini's team improved the cash-back offer on Amazon devices from 20% in 2022 to 30%. This offer was also stackable with the discounts offered on Prime Day, giving those users an exclusive added shopping bonus.
To capitalize on the 5 million users who opted in for push notifications, as well as the 9 million email subscribers within the Ziff Davis Shopping ecosystem, Minervini said that his team increased the amount of segmented targeting it performed within these cohorts to send out deal alerts for products or categories that they knew through first-party data those users have expressed past interest in.
Vox Media also took a more sophisticated approach to its newsletter strategy for the Strategist subscribers this year, after receiving feedback in the past that the brand covers Amazon too much for some of their liking. Once a subscriber opened the initial Prime Day email blast in the morning, they did not receive another Prime Day-oriented email for the rest of the day, Cho said. For its PopSugar brand, however, the number of emails sent during Prime Day nearly doubled during those two days, as that was the biggest traffic driver for the brand, she added.
"It's channels where the users have proactively selected to subscribe or follow us … They visit the site more often. Their click through rates and their conversion rates are higher than average users," said Cho, who declined to share comparative conversion rates.
Buy Side noted that this year, a lot of high-value shoppers came to its Prime Day content from The Wall Street Journal itself, thanks to a significant homepage buy-out that the commerce site had during the shopping event. Welsh said that shoppers that came to Buy Side from WSJ were buying high-ticket items at a higher rate than shoppers who converted through search, citing the example that Apple Watches and iPads received two times more clicks from on-site shoppers compared to search shoppers.
Social media mania
Instagram proved to be a standout platform for Vox Media this year, however, as the publisher increased the number of product spotlights on Instagram Stories. Cho said linking in Stories allowed for fewer broken affiliate links, given stories offers an easier funnel to bring viewers straight to Amazon, versus them having to hunt for a link in the brands' account bios.
Wirecutter also embraced Instagram as a channel for driving sales, specifically focusing on its new "Ode" franchise, which highlights specific Wirecutter product picks that are favorites among Wirecutter editors. These spotlights, which also happen in Stories, lead to an increase in click throughs, according to Han. Odes also exist on the Wirecutter website in the form of articles.
Commerce revenue for the rest of the year
The affiliate commerce publishing sphere has turned from "a long sprint into essentially a marathon, which is quite a lot not only for the teams who are covering it, but there's always this question in terms of consumers like, is there a point of saturation?" said Han.
With retailers offering so many deals and discounts, it's unclear whether or not shoppers will still be as excited to buy come Black Friday as they were this Prime Day and ultimately what that will do to commerce revenue holistically.
What we've heard
"On the audio side, what we've spent the last several years doing is building the right internal line of business support structure to help make the podcast network grow and function and operate. We have separate editorial teams. We have separate podcast production teams. But we have a common business model and a common audience growth strategy and a common monetization strategy."

— Ray Chao, svp and gm of audio and digital video at Vox Media, on the latest episode of the Digiday Podcast.
Women's World Cup: Threads vs. Twitter
The FIFA Women's World Cup, is arguably one of the largest global sports and news events to take place since Meta launched new social platform Threads on July 5. Sports publishers will put the platform to the test by sharing their coverage of the women's soccer tournament when it kicks off today in Australia and New Zealand
"It's a good early test and benchmark for Threads, to see how people follow a major tentpole event utilizing their platform," said Team Whistle president Joe Caporoso. The company had over 200,000 followers on Threads as of Wednesday afternoon.
In addition to Caporoso, execs at The Athletic, Bleacher Report, Front Office Sports, USA Today Sports Media Group and Telemundo told Digiday they will use Threads as another distribution vehicle for their Women's World Cup coverage, in addition to other platforms like Twitter, Instagram, YouTube and Facebook – and see how user engagement compares to those platforms. Publishers' social teams will be tasked with promoting coverage with links, photos, carousels and videos. And reporters will be encouraged to post their own coverage on their Threads accounts, execs said.
"Once we had the strategies set and deployed [and] we were ready to go, [it was like], 'Oh, wait, we have one more platform that we have to cover," said Joaquin Duro, Telemundo svp of AVOD, streaming and digital for Telemundo's digital operations. Telemundo had 434,000 followers on Threads as of Wednesday afternoon.
But execs don't expect Threads to take Twitter's place anytime soon. Nate Scott, vp and publisher of USA Today Sports Media Group, said Twitter's chronological feed makes it far more appealing for sharing live updates and coverage of sports events like the Women's World Cup. USA Today Sports has just under 11,000 followers on Threads compared to more than 265,000 on Twitter.
"From a live coverage perspective, it's pretty irrelevant," Scott said. "Until Threads gets that chronological feed, it isn't going to really impact how I think about the live coverage of sporting events. It's a nice way to put our content out there and connect with fans."
Caporoso also said that for now, views of Team Whistle's Women's World Cup coverage distributed on the new platform will be at the mercy of Threads' algorithm. "I think it'll be in the hands of Meta of how they curate that information and how they serve it to you." — Sara Guaglione
Numbers to know
$12.7 billion: The amount of money Amazon Prime Day generated in online sales during the two-day sales event.
76%: The decrease in venture funding for Web3 from $7.5 billion in Q2 2022 to $1.8 billion in Q2 2023.
$5 million+: The amount of money that OpenAI, the parent company to ChatGPT, pledged to the American Journalism Project in a two-year deal to help fund local news outlets' experimentations with artificial intelligence.
What we've covered
Why Time is getting back to custom activations as part of events business expansion:
Time is nearly doubling the number of events on its calendar this year — increasing from 10 in 2022 to 18 in 2023.
This programming increase is expected to grow event-based revenue by 55% year over year.
Read more about Time's event strategy here.
'All this drama': Overheard at the Digiday Publisher Golf Outing:
After playing 18 holes in the sun, publishers at the Digiday Publisher Golf Outing opened up about what was waiting for them back in the office.
The most commonly shared gripe? The pitfalls of programmatic advertising.
Read more about what was on publishers' minds here.
'Not going to pretend that we've got a fancy strategy': How Ladbible is getting a feel for Meta's Twitter rival Threads:
Brands and publishers are already experimenting and engaging on Meta's text-based app Threads.
Among them is Ladbible, a social-first publisher that is currently in the process of figuring out what resonates and what doesn't on the app — but don't call it a strategy.
Hear from Ladbible's Instagram & TikTok Lead, Rebecca Tyrell, here.
What we're reading
New York Times staffers' frustration grows over sports desk closure:
An all-company meeting last Thursday turned into a contentious interrogation of employees to leadership asking for answers regarding the decision to disband the sports section and prioritize all sports coverage through The Athletic, Vanity Fair reported.
Vice's namesake docuseries was removed from Paramount's Global premium outlet with half a season left to premier, according to The Hollywood Reporter.
Politico U.S.'s co-founder John Harris was named as the new editor-in-chief of the publication, replacing Matt Kaminski, who joined the company nearly a decade ago, The New York Times reported.
Vox Media abandons its own proprietary CMS, Chorus:
Vox Media has stopped using Chorus, what was once the core product within the company's software-as-a-service business, Axios reported. The publisher reportedly stopped licensing Chorus to other publishers last year, and has in turn stopped using it itself this year.
Tucker Carlson is plotting to launch a new media company:
The former Fox News host, alongside former White House adviser Neil Patel, are looking to raise hundreds of millions of dollars in order to launch the media company, The Wall Street Journal reported. Carlson and Patel are reportedly modeling the company around Twitter as its backbone.
https://digiday.com/?p=511674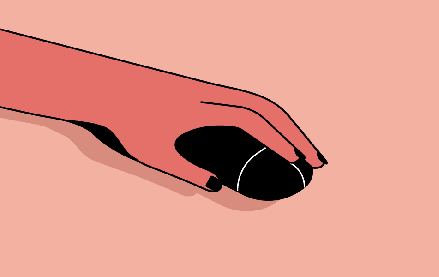 December 1, 2023 • 3 min read
People claim that the role of chief diversity officer is vanishing. However, AI is booming, and the CDO can help ensure responsible AI.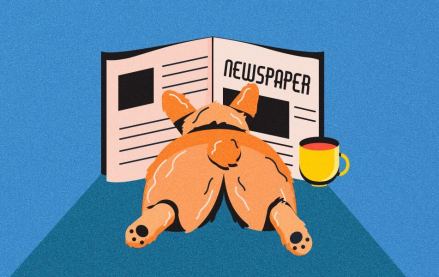 November 30, 2023 • 4 min read
Digiday+ Research found that publishers' programmatic ad revenue didn't quite live up to expectations this year, but they still see it as a growth area.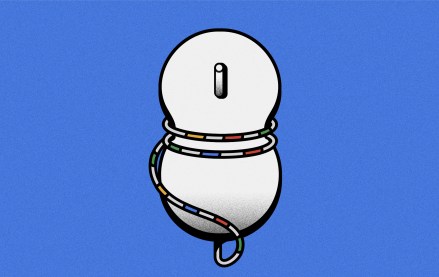 November 30, 2023 • 13 min read
For a couple of publishers, referrals from Google are down upwards of 60%.