Lang's Move to Time Confirms Digital is the Future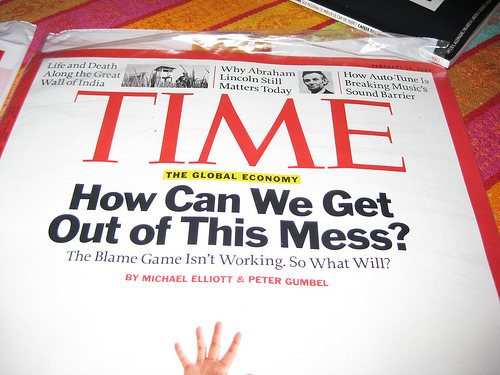 Each day we provide a roundup of five stories from around the Web that our editors read and found noteworthy. Follow us on Twitter for updates throughout the day @digiday.
Laura Lang's Uphill Battle at Time: 
There are a few ways to read the news that Digitas CEO Laura Lang is leaving the Publicis Groupe digital agency to become CEO of Time Inc. One is that this is yet another affirmation that digital is the future of media. The other is that, while a shrewd executive, Lang has an uphill battle on her hands with a pretty hidebound organization that's notorious for its political infighting. It would seem a role that necessitates an outsider, even if it's a pretty thankless job. 
AdAge
 — Brian Morrissey  
@bmorrissey
Is Siri a Republican?:
 Although it's hard to imagine that Apple is using Siri, the electronic assistant ensconced in the iPhone 4S, to advance a conservative political agenda, the blogosphere has been abuzz with the discovery that if a user asks Siri where to obtain an abortion, the device's response ranges from ignorance (in New York City, she replies, "Sorry, I couldn't find any abortion clinics") to downright fundamentalist (in Washington D.C. the device directs users to what turn out to be anti-choice centers in Virginia instead of to a nearby Planned Parenthood). 
NYT
— Anne Sherber 
@annesherber
Apple TV on Next Year's Xmas List:
 According to Gene Munster, Apple analyst at Piper Jaffray, an Apple-produced TV is coming soon, and will probably be available during next year's holiday shopping season. Munster, speaking at Business Insider's Ignition conference in New York, provided a few predictions about just what an Apple TV might look like. It's going to have zero attachments, voice-enabled search, multiple sizes — and it's going to cost consumers at least $1,600, per Munster. However, at that price, shouldn't the new Apple TV come loaded with content? Not necessarily, said Munster, who seemed to quash the theory that Apple would satisfy the dreams of cord-cutters everywhere by becoming its own MSO of sorts. It turns out, as Munster predicts, you're still going to need a cable box to make Apple TV worthwhile. 
Business Insider
— Mike Shields 
@digitalshields
Take My Company, Please: 
Om Malik opines that despite Yahoo's biggest asset, the 600 million estimated users of its homepage and services, the company might as well be dead. Yahoo, like MySpace, had it good for a long time, but it can't seem to get around its old-style methods of looking at the Web. Yahoo has not been able to leverage its people-assets into a multi-screen strategy that can advance as technology and the populace change. Can a buyer change Yahoo's downward spiral? Possibly, but only if it starts Yahoo's makeover from square one by changing its strategy and business model, not just shifting management around. 
GigaOm
 — Carla Rover 
@carlarover
Recession? What Recession?:
 U.S. online ad spend grew for the eighth consecutive quarter between July and September, reaching $7.88 billion in revenues and representing a 22 percent increase over the same period in 2010. Ad sellers continue to report mixed views on the strength of ad budgets in light of the current economic climate, but the numbers appear to speak for themselves: The online ad business is doing better than ever. 
IAB
 — Jack Marshall 
@JackMarshall