Here are three ways the Hollywood strikes will impact the TV business from the media buyer's perspective
July 27, 2023 • 5 min read
•
•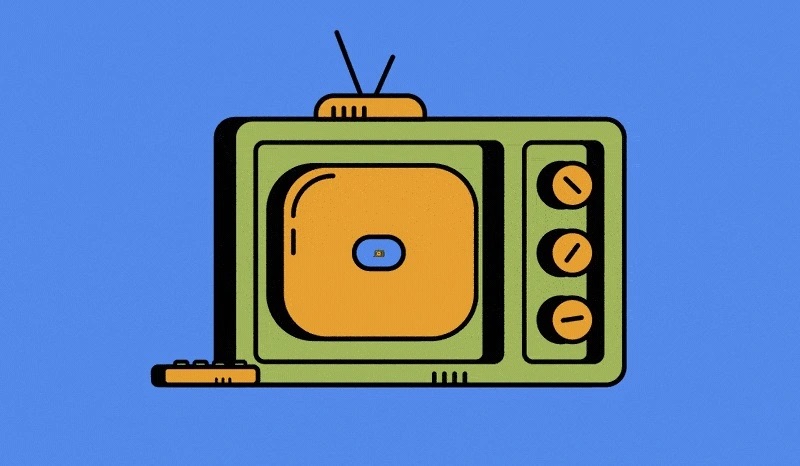 As Hollywood's actors' and writers' strikes continue without any signs of letting up, media agencies and experts expect the impact to be felt across retail media, influencer marketing and connected TV inventory.
The ongoing labor disputes, which started in May, mean fewer new scripted shows and other content are coming out of the studios. Some think this could be a boon to reality television, reruns and influencer-generated content. And some areas of CTV inventory might not be impacted, given the streaming services' growing use of content from other countries — "Squid Game," anyone? — while other types of content face greater uncertainty.
That uncertainty has led to a weaker video upfront, as media agencies say the major advertisers are currently on the sidelines or "holding off" on big spending commitments, said Matthew Kramer, head of advanced TV strategy at Media.Monks.
"The strikes in Hollywood are certainly disrupting the advertising industry," Kramer said.
Another agency executive said the delay in new shows will impact expected viewership, but in most cases, networks can just air reruns and look for engagement in other content and digital media. "For brands that plan to shift inventory, we recommend exploring content that aligns with your brand and target, whether it's reality TV or sports, or moving dollars to online video channels like YouTube, audio or gaming," said the exec, who declined to speak on the record.
Here are three areas most likely to feel the impact, and what it could mean for the marketplace.
Retail media and live shopping
One area worth watching is the growth of retail media networks. Greg Wolny, chief activation officer at Code3, said the strikes have led the digital agency to look at other live content and inventory, like Twitch and other areas of RMNs.
"Those are garnering more and more budget," Wolny said. "So I think we're going to see sort of the continued shift that we saw since Covid — with retail media opportunities bringing in direct sales measurements with all of these ad buys."
In particular, live shopping could get the boost it's long been hoping for as a growing channel in CTV. More agencies and brands have been testing this trend across TV and social media in an effort to appeal to more creators and younger consumers. Wolny said he sees potential in live shopping as first-party data and measurement becomes more holistic on the platforms, from tracking CTV and social media touchpoints to last click-through on a particular channel.
Wolny also noted the growing interest for shopping on social apps, including TikTok Shop and Instagram Shopping. "That's a whole other avenue here to really bring in not only the audience data, but also the purchase and sales data that they're giving us access to and [continuing] build out," he said.
Wolny cited data from Amazon Marketing Cloud that lets Code3 further measure other touchpoints beyond just Amazon. "Now we're getting more of this integrated ability to report more specifically across all of these different channels," he added. "We're able to bring those together within Amazon Marketing Cloud, then we're telling a more complete story."
Influencers and social media entertainment
The halt in Hollywood production will also give rise to greater use of influencers and social media creators, just like the last Writers Guild of America strike in 2007 led to a surge of interest in and production of reality content.
"The previous writers' strike spawned reality shows and unscripted television that many viewers still enjoy watching today," Ryuta Irisawa, vp at digital agency Septeni Global, said, adding that advertisers may temporarily shift ad spending to other digital media or out-of-home during this period.
As the agency exec mentioned, the Screen Actors Guild and American Federation of Television and Radio Artists issued guidelines for influencers that advise them not to promote movies and films, whether that's through organic or paid partnerships. This presents an opportunity for more branded content to fill the gap, because branded content isn't affected.
"[This] can free up some promotional calendars and feeds and provide brands with new opportunities to collaborate and negotiate stronger deals," the exec said. "If the strike goes on for a while and new mainstream entertainment content isn't available for the distributors anymore, there may be an opportunity for brands to step in to create branded content that can act like true entertainment content for consumers."
This will be a time for unscripted content to shine, Code3's Wolny added. But it's also an opportunity for brands to test what works, and for agencies to discuss CTV and influencer marketing in a broader sense with clients. He said this could be a time to invest more on apps like TikTok — without necessarily pulling out of CTV.
"It is a balance of [testing] more of these other areas like influencers and things across social that may be coming up with a little more prominence because of the writers strike, but the truth is, [CTV is] where the eyeballs are growing and the opportunities [are] there," Wolny told Digiday.
Sports and reality TV
The strikes will cause a slowdown in new content, but there is no shortage of streaming content available these days. Hunter Terry, vp of solutions consulting and CTV commercial lead at data platform Lotame, noted that people are still watching a lot of TV — but are just also tuning into other kinds of entertainment.
"The writer and actor's strike doesn't really negatively impact CTV, but it may alter it," Terry said. "Most streaming services are not lacking in overall content. Their libraries are almost too full for people to find what they want."
Terry explained that many big streamers most affected by the strikes actually "hoard content for years" before airing it. Additionally, the platforms continue to invest in new content from international markets like Japan and Korea, as well as live sports and sports content that don't rely on writers or actors.
Media.Monks' Kramer also mentioned reality programming and sports being a big opportunity. "Luckily, sports entertainment will go on mostly unscathed. However, we believe this halt in new content for scheduled viewing will further fuel the adoption and increase in VOD time spent, continuing the migration away from linear TV into OTT," Kramer said.
https://digiday.com/?p=512516
December 1, 2023 • 6 min read
It's hard to concisely capture the myriad ways ChatGPT and generative AI overall have shaped business culture and society in a single year.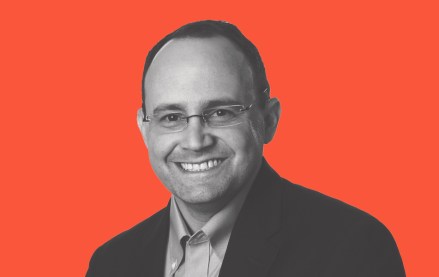 November 29, 2023 • 6 min read
McAfee's holiday shopping survey found 88% of U.S. consumers think hackers will use AI to "create compelling online scams."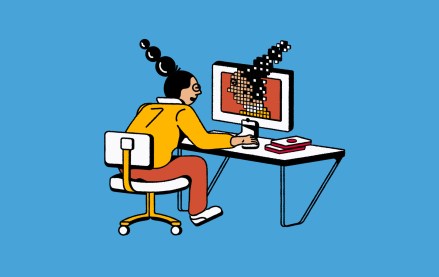 November 29, 2023 • 3 min read
Ad measurement firm Innovid's recent report on television insights revealed advertiser challenges around the growing gap between measuring media and optimizing campaigns across various services and platforms.