No Free Shots: How Walmart Responds to Social Media Haters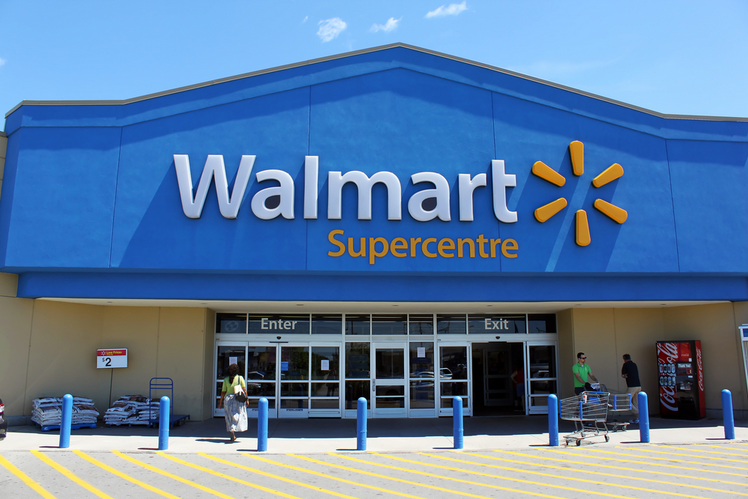 You need to have a thick skin if you're Walmart on Twitter. Last week, the retail giant sent out what seems like a pretty innocuous tweet reading, "We are honored to employ #veterans & support them and their families in every way we can. 'RT' to join us in saluting America's heroes." One veteran was having none of it: "Bullshit I put my app in and didn't even get a call back, walmart sucks a hairy asshole." Ouch.
In the past, Walmart would have let this tweet die with the thousands of others directed its way. Instead, its rapid-reaction social reputation SWAT team fought back with information. "Please review our Welcome Home Commitment to learn more about opportunities & support efforts: http://walmartcareerswithamission.com/"
The response is an example of how Walmart is taking a more active approach to social as way to respond to its critics, albeit selectively and not in a way that's likely to make a difference with its hardened adversaries. The internal mantra at Walmart: No free shots. This is a shift. Up until about a year and a half ago, Walmart took a passive approach to its critics on social media. It used social as a media relations tool to push out messages when it was convenient to them.
Now, it's looking at data to understand how to engage with certain critics on Twitter and Facebook. Last year, it conducted audience audits, looking at influencer stats, as well as who was engaging with the brand, why they were interacting, and when. The company can't possibly respond to all of the 60,000 social mentions it sees each day. Data lets them figure out which ones need a response — and just as importantly, which to leave alone
"Best case scenario, we're able to engage, share some content and change hearts and minds," said Chad Mitchell, Walmart's senior director of digital communications. "Worst case, we're able to have an open dialogue and then move on, agreeing to disagree."
One of the things Walmart learned by sifting through social data was that it had to have more than one Twitter handle. It now uses seven that are focused on corporate-reputation management. Another lesson learned was that social operations needed to be divided into two teams: marketing and corporate-reputation management. The 20-person marketing team handles the main Walmart Twitter and Facebook accounts and uses them as a promotional vehicle. The other team, a gang of four, operates the seven other feeds and is in charge of non-store-related and issue-based mentions.
Think of them as Walmart's online reputation police. There are, of course, legitimate criticisms over wages, working conditions, allegations of wrongful termination and concerns over squelching local businesses. But there are also criticisms and concerns that can be dealt with. The challenge for Mitchell and his team is to figure out which mentions should get a response.
"When your brand is as large as Walmart's, dividing up your Twitter presence can be a smart move," said Andy Beal, CEO of social media monitoring company Trackur. "It allows Walmart to break down a massive brand into bite-size social media chunks, which allows customers to keep up to date on specific departments or topics. It also allows Walmart to build a reputation barrier around its main Twitter account."
For example, Mark Peeples, director of technical support at Sungard, tweeted to Walmart's Healthy Twitter handle (@walmarthealthy), "Suggest recall of Magnesium Citrate. Sliced fingers to the bone trying to get the top off." The company responded with directions to email them.
"Those are legitimate complaints we need to respond to," Mitchell said. "Social does a great job of giving people a voice. The bad part is it can be amplified. Sometimes it's exaggerated. Walmart seems to be the subject of many great urban legends and jokes, so we need to separate what's a legitimate complaint versus someone mouthing off."
According to Networked Insights, an analytics company, over the last 90 days on Twitter, 15 percent of tweets directed at all of Walmart's user names were positive in nature; 11 percent were negative; the other 74 percent were neutral. While Walmart's positive sentiment is a little lower then some of its peers, it's pretty average when it comes to negative sentiment. For example, over the same 90-day period, Target is at 18 percent positive, 9 percent negative; Sears: 17 percent positive, 13 percent negative;  Kmart: 16 percent positive, 6 percent negative.
"As is true with any segment of life or brand, no matter what we do, there are those who will never like us," he said. "It can stem from our business model to anything else we do, and that's where your size and scale works against you. You can do 99 percent of your job right, but that one experience can lead a person to not like a brand. We're trying to look for those conversations where we can insert ourselves and set the record straight."
Image via Shutterstock