Refinery29 launches Twitch's first third-party live shopping experience
•
Ivy Liu
Later today, Refinery29 is piloting a live shopping stream on its Twitch channel. It's the first live shopping experience on Twitch to be administered by a third-party company or brand, rather than the platform itself.
The live shopping event, which will take place on Refinery29's Twitch channel at 2 p.m. Pacific time, will be a "Most Wanted" livestream showcasing various sunscreen products as part of an ongoing campaign by Refinery29 to inform its readers about the importance of sun protection. Refinery29 is bringing on a dermatologist to break down facts and myths about sunscreen, as well as Refinery29 editorial staff and Skydaddi, a body painting streamer.
"The media industry is struggling because of ad sales, right? The media buys for those things have been lacking, not just digitally, but in print, too. So I want to push back on the idea of, 'why innovate?'" said Melissah Yang, Refinery29's entertainment director and Twitch lead. "Live shopping is a business case to be able to diversify your revenue streams — so, to me, it just makes perfect sense for us to be doing this."
Refinery29's upcoming livestream is particularly notable because it is the first live shopping event on Twitch to be administered by a third-party group. In recent years, Twitch has hosted an annual "POG Picks" live shopping event around the holidays, but today's stream represents the first use of Twitch's "Stream Picks" overlay tool by an outside party. Refinery29's owner, Vice Media Group, signed a revenue share agreement with Twitch in January, but the stream itself is not a direct partnership between Refinery29 and Twitch.
"This is an exciting next step in Twitch Ads' collaboration with Refinery29 to co-sell advertising across social and content properties," said Jesse Shaw, head of sales and content partnerships at Twitch Ads. "On Twitch, live shopping isn't just social commerce — it's about creating a source of interactive entertainment."
The launch of Twitch's first third-party live shopping event comes at a period of some difficulty for both Twitch and Vice Media Group. Twitch has recently come under fire for launching — and then rolling back — updated branded content guidelines limiting creators' abilities to showcase brand partnerships in their streams. Vice declared bankruptcy last month.
For both parties, the live shopping event could offer an opportunity to help staunch the bleeding. For Twitch, it showcases a potential new revenue stream for disgruntled creators. For Vice Media Group, it shows that the company is still experimenting with promising new revenue streams despite its financial challenges.
"The thing that makes this partnership questionable is that we don't know if it's sustainable, solely on the fact that we don't know if Refinery29 will be around, doing the same things, in the next few weeks or months," said Juwan Holmes, a journalist and Twitch affiliate streamer who wrote about media companies increasing their use of Twitch for Mediaite in February. "My initial sense is that it is going to be exciting to see this experiment unfold — but, by nature of where both companies are, it doesn't sound like it's going to be a longstanding opportunity."
Twitch is far from the first video platform to throw its hat into the live shopping ring. In recent years, platforms such as YouTube and TikTok have also launched live shopping tools, and Refinery29 even piloted a live shopping experience on YouTube last summer. But the publication has been investing considerable time and money into its Twitch channel since launching it in September 2022, and it was already showcasing beauty products in its livestreamed content before gaining access to Twitch's overlaid live shopping tools.
For this particular event, Refinery29 is using Twitch's "Stream Picks" shopping extension. Users will be able to view an overlaid information box when onstream talent discusses specific products, with affiliate links that take users to the retailer's website, giving Refinery29 a cut of all purchases.
Creators' skepticism notwithstanding, Refinery29 is going to continue experimenting with live shopping across all platforms, according to Refinery29 senior editorial director Carli Whitwell. But for now, Twitch remains its primary focus.
"It does feel like it's part of an R29 story, because we do shopping content on the site," Whitwell said. "If we were just strictly reporting, it would be a big leap, but we already have a treasure trove of content on this site, and now we're offering it up to our growing Twitch audience."
https://digiday.com/?p=507334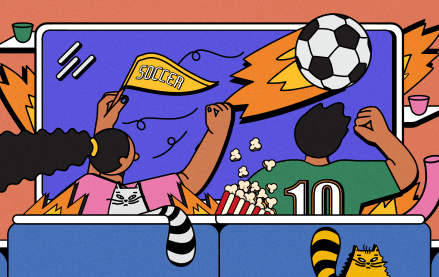 December 1, 2023 • 4 min read
Even if a game isn't make or break, sports leagues and brands want fans to be paying attention — and they're hopeful new strategies will get it.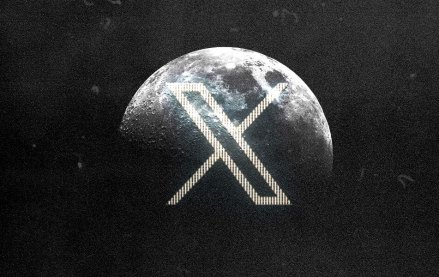 November 30, 2023 • 4 min read
In the packed DealBook conference in New York yesterday, owner Elon Musk bluntly told them to shove it.
November 30, 2023 • 2 min read
WorkTok, or CareerTok, is in full force. Combined, those hashtags on TikTok have over four billion views and it is benefiting Gen Z.