Southern Hipstertality: Kentucky's Crowdsourced Campaign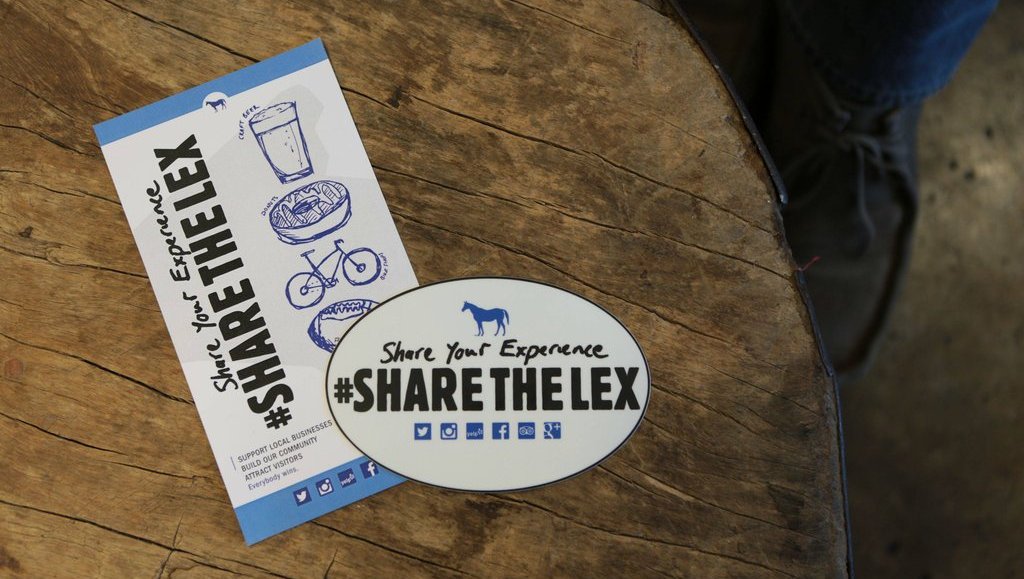 The fine people of Lexington, Kentucky, would like you to know that they have everything you could possibly ever want in a city: great restaurants, cool boutiques, bourbon and even bearded hipsters!
The Lexington Convention and Visitors Bureau, with the help of Lexington-based agency Cornett, has created a savvy, locally-focused social media campaign to increase awareness of, and tourism in, Lexington. The campaign is called #SharetheLex, and it puts Lexington's locals — from shop owners, to bartenders, to donut makers and musicians — front and center to showcase their diversity and pride. And provide the city with a little free content.
"Activating locals to share on social channels about Lexington can be a means of luring friends and relatives to plan travel here," Christy Hiler, chief strategic officer at Cornett. "This allows us to extend our reach beyond a paid media campaign."
To kickoff #SharetheLex, Cornett cast a local actor George Dixon to play Daniel Boone in a fun video designed to get Lexingtonians on board. As Boone explains, along with all of the things that most people associate with Kentucky (southern hospitality, bourbon, bluegrass), the city has a lot more to offer: startups, poetry, road cycling, fresh homemade pasta, music blogs and, yes, hipsters.
Here's where the social media aspect kicks in: Boone asks people to take to Twitter, Facebook, Instagram and the like to share Lexington-related content using the #SharetheLex hashtag.  Locals and visitors are encouraged to write reviews for their favorite local Lexington businesses on Yelp, Google, Tripadvisor and Urbanspoon. The best photos, posts and updates will be be awarded prizes – and used in the city's promotional materials.
All of this #SharetheLex content is being pulled into a special visitors hub for both locals and visitors to browse through for  insider tips. It's essentially a crowdsourced social city guide.
This isn't the first time Kentucky has asked people to see it as a cool destination. This past January, three ad creatives, including Cornett's Whit Hiler, created a campaign called "Kentucky Kicks Ass" to rebrand Kentucky as a hipster-friendly destination. It was never officially picked up by the Bluegrass State, but posters and t-shirts for the campaign circulated, with slogans like "In Kentucky, there are more barrels of bourbon than people" and "In Kentucky, fried chicken was invented. Cheeseburgers too. Possibly even bacon."
So if you're tired of Brooklyn's whiskey bars and bearded hipsters, then try out Kentucky's. Watch the #SharetheLex video below: