Full disclosure? How brands label their social media influencer marketing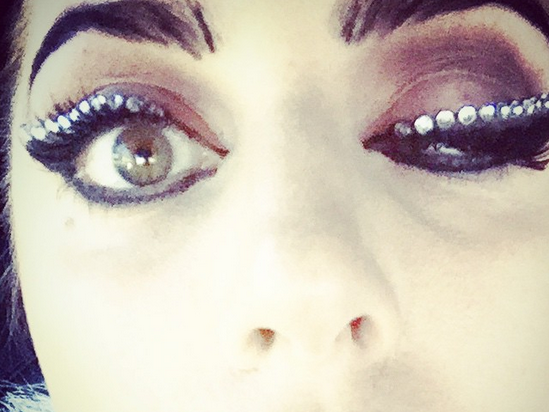 In November, five YouTube videos featuring influencers "Dan and Phil," were banned by the Advertising Standards Authority in the U.K. for not being clearly labeled as Oreo advertising. Lady Gaga's New Year campaign for Japanese cosmetic brand Shiseido is currently raising eyebrows, because it features selfies that she has posted to Instagram without labeling them as advertising.
Influencer marketing is as old as advertising. But with emerging social media platforms, disclosure — and the rules around it — can often become cloudy around the edges. Mercedes-Benz, Maserati and Dom Pérignon, for example, are all luxury brands that have quietly struck deals with influential Instagrammers to get a slice of their massive audiences.
You have read the maximum number of free articles.
Digiday
+

Membership

Subscribe now for access to unlimited Digiday content, premium research reports, exclusive newsletters, invitations to member-only events and more.
This content is available exclusively to Digiday+ members.
Digiday
+

Membership

Subscribe now for access to unlimited Digiday content, premium research reports, exclusive newsletters, invitations to member-only events and more.
But for most agencies, full disclosure is table stakes (or at least lip-service to it is).
"For us, disclosure is not an option," Rebecca McCuiston, senior vp of influencer marketing at agency 360i, told Digiday. "What gives it better context is choosing the right content creator that matches the brand voice."
Advertisement
"When such deals are not disclosed, it's putting the brand at risk, it's putting the agency at risk and it's also putting the content creator at risk," Ted Murphy, founder and CEO of social sponsorship advertising platform IZEA, told Digiday. "People ultimately do become aware of it, and that in turn has a negative impact on the brand."
Then there's the law. FTC guidelines, updated in 2013, stipulate that the disclosure of any financial arrangement between a brand and an influencer must be clear and conspicuous.
"The medium is continuing to expand — it's an ever-evolving space," Marco Hansell, founder of Speakr, told Digiday. "But the bottom line is simple: to make the audience reasonably understand the material relationship between an influencer and a brand."
Advertisement
To this end, the growing ranks of agencies that play matchmakers between brands and influencers have developed their own protocols when it comes to labeling influencer content they've paid for. IZEA programmatically automates disclosure, as do Speakr and Reelio. This is commonly done by tagging captions on photos shared by influencers on image-sharing platforms, or using hashtags such as #sponsored and #advertisement.
Still, where there is gray area, there are brands willing to exploit it, often with discreet product placements in the social feeds of influencers with large followings. The impulse generally stems from brands trying to be "authentic," according to both Murphy and Hansell.
"Brands have a misconception that their campaigns will be adversely affected if the influencers disclose the deals," Hansell said. "But the reality is that the biggest social media campaigns are always the ones that say it how it is. And as long as what the influencer is selling is consistent with the campaign, people will accept it."
Ultimately, brands and creators alike are better off resisting the temptation to go overboard with sponsored social marketing, warns Pete Borum, CEO and founder of Reelio.
Advertisement
"As more brands spend money on this space, it is going to be important for them to rotate the talent they work with so that they don't tire out the audience and create a negative impression," he said. "Influencers too should balance between sponsored content and regular content for entertainment so that they maintain their authenticity and trust."
Homepage image courtesy of Lady Gaga/Instagram
Sign up to get the day's top stories at 6am eastern.