Making It as a Marketer: Advice From Top Brand Execs
Last week, when we asked for career advice from seasoned agency execs for young people trying to make it in advertising, we got a few gems: Learn how to code., and don't take too much stuff with you into meetings.
This week we asked experienced brand execs to share their own words of wisdom. See what veterans at companies like GE, Visa and Taco Bell have to say to young people about how to make it as a marketer.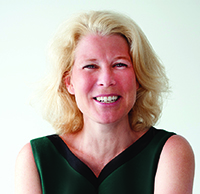 Linda Boff, executive director of global brand marketing, GE
Listen to your gut. You don't have to do it alone — be a great colleague. Be brave. Ask for what you want,  and go after it with passion and courage.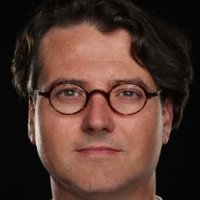 Brian Monahan, vp of marketing, Walmart.com
I have three pieces of advice for people starting in the digital media and marketing business: Your best customer is the one who pays you the most money. There is no upside to being the voice of reason, so be unreasonable. Your career is like a shark – keep moving or it dies.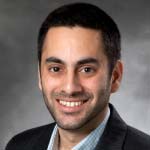 Shiv Singh, head of global brand and marketing transformation, Visa
Follow the Maya Angelou philosophy: "It's not what you say or do, it's how you make them feel that matters." Keep developing your creative sensibilities. Nurture lots of friendships, and be open to being proved wrong by your friends and your adversaries.
Brian Maynard, director of marketing, Jennair
Check your ego at the door. The key to being a good marketer is to understand that what you think generally does not matter. The only thing that matters is what the target consumer thinks. After you gain some experience, you get better at putting yourself in the shoes of a consumer — you must focus on the target consumer to be effective.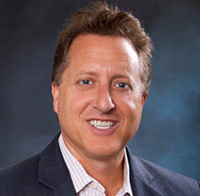 Erich Marx, director of social media marketing, Nissan
A good plan that everyone believes in is almost always better than a great plan that nobody believes in. Especially in larger company with multiple departments, divisions, stakeholders and even franchisees, a plan works only if you have everyone on board and rowing in the same direction with a sense of urgency and conviction.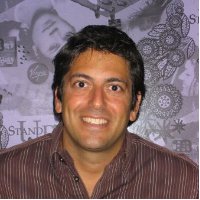 Ron Faris, CEO and co-founder, Virgin Special Projects
Marketing now more than ever is about breaking through. It takes unbridled focus and fearlessness to pull that off. You may have a great idea, but by the time you appease all the old folks upstairs, the core of the idea has been watered down to a shadow of its former self. I've learned that the hard way. And if it wasn't for a bad-ass brand like Virgin to shake me up and teach me to trust my gut, I'd still be building boring print campaigns. Don't ever be afraid to think bigger. Don't ever be afraid to rock out with yo' bad self.
Chris Brandt, CMO, Taco Bell
Gather diverse experiences by working on a variety of brands and/or taking a variety of assignments on a big brand. You'll increase both the breadth and depth of your knowledge by gaining exposure to new products, packaging, promotions, trade marketing, merchandising, etc. Be an avid learner. Read the trades and marketing books, know the jargon, and speak the lingo. Finally, know all aspects of a business. Understand the financials and operational implications so you're not just the marketing guy or gal, you're the business person.
Image via Shutterstock