Burger King's PR Stunt Is Not Satisfrying Some Customers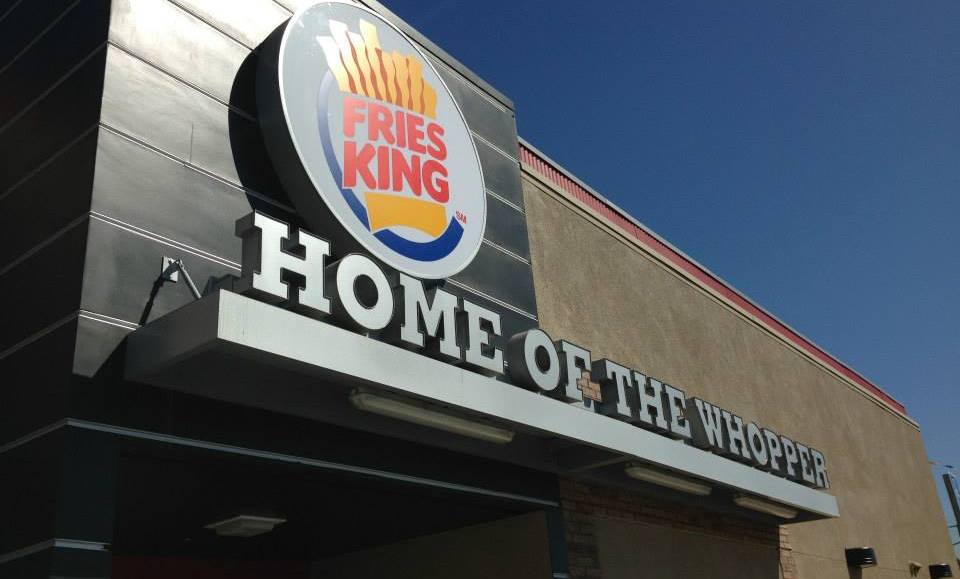 Burger King hasn't been feeling like itself lately. As the 60-year-old burger chain rolls out its line of lower-fat French fries (sorry, "Satisfries"), it has undertaken a curious promotional stunt. The fast food giant is claiming it has changed its name to "Fries King."
It went to great lengths. Entire stores have been rebranded as "Fries King" franchises, to the great confusion of some loyal customers. The new Fries King logo (a starchier version of the Burger King logo) appears on store soda cups, fries containers and T-shirts. The Burger King website has also been redesigned, with the tagline "Formerly Burger King" under the new logo.
If getting attention is what the brand wanted, it has succeeded, scoring mentions in USA Today and TIME, among other media outlets. But not all attention is necessarily good attention. The hashtag #FriesKing, which the chain launched in conjuction with the rebranding stunt, has been mocked in some quarters, hijacked in others and misinterpreted by many.
    .
Was nothing learned from the McDonald's #McDstories travesty?
Burger King, whose current agency of record is Mother, is no stranger to risky stunts: In 1998 the burger chain put out an ad in USA Today, stating that they'd re-engineered their most famous sandwich and come out with the Left-Handed Whopper.
And who can forget the Subservient Chicken? A 2001 campaign for its TenderCrisp chicken featured one of the first big viral marketing websites, which involved man in a chicken costume performing a wide range of actions based on typed user commands. The pre-recorded footage managed to fool many into thinking they were actually interacting with someone on a webcam.
To be fair, some degree of kudos are deserved for a certain willingness to play with the brand's image. But somehow this all leaves us craving a nice, crisp salad.