Change can be for the better. Join us over two days to hear how businesses across industries are not just committing to improving their DEI practices, but making tangible changes to offer more accessible and supportive workforces. From changing how their boardrooms look (even if they're virtual for now) to reshaping structural practices to foster better working environments, hear from industry leaders and experts on how they're showing up to their promises.
What does a safe working environment look like? Consider what that question means to you and your company as you strategize and structure a meaningful conversation about what values you uphold — and who you lift up — in the workplace. Start the conversation here, with us, at a breakout session to discuss the realistic challenges and opportunities in paving a positive, much-needed pathway forward for your DEI strategies. We'll go from there.
10% of all pass sales will be donated to UNCF to help support the college education of underrepresented students.
Sign up for the latest news on this event.
Agenda
(Times are local: America/New York)
10:00 a.m.
Welcome and Working Session
Welcome to the Digiday Future of Work Forum: Diversity, Equity & Inclusion. To kick off this forum we will start with an open and honest discussion group to chat through the challenges and opportunities currently being faced across industries as it relates to diversity and accountability. This will be conducted under the Chatham House Rule.
Khari Motayne
DIRECTOR OF INCLUSIVE STRATEGY
DIRECT AGENTS
Teresa Barnhill
GROUP DIRECTOR, STRATEGY & INSIGHTS
VMLY&R
(Times are local: America/New York)
10:00 a.m.
Welcome and Key Trends
Jessica Davies
MANAGING EDITOR
WorkLife
10:15 a.m.
Diverse Leadership Initiatives: Shaping the New Culture Driven Workforce
Coronavirus restrictions, along with the struggle for racial justice, have created a unique turning point in society that forces all to reimagine what diversity and inclusion truly look like within the workplace and beyond. As a leading Black-owned multimedia platform, REVOLT is devoted to cultivating a sense of belonging both among its employees and within the Black community. Further instilling its dedication to culture and inclusion within its staff, REVOLT takes pride in its diverse mindset and company makeup. In this session, hear Detavio Samuels, ceo of REVOLT, discuss diverse leadership initiatives as a culture-driven media company.
Detavio Samuels
CEO
REVOLT
10:45 a.m.
LGBTQ+ Inclusion in the Marketplace of 2021
Despite collective efforts to break barriers of entry in the current marketplace for the LGBTQ+ community, hurdles remain. In this session, Anthony Saniger, founder of Standard Dose, will walk us through the importance of building a platform that allows for diversity of thought, and creating safe spaces for a variety of voices and perspectives — discussing how leaders can acknowledge and support marginalized groups throughout each brand touch-point.
Anthony Saniger
FOUNDER
STANDARD DOSE
11:10 a.m.
Why Your DEI Practices Aren't Working
As companies have been pressured to work to create an inclusive and diverse workspaces, an intential focus has been placed on internal programming that promotes anti-racist environments, creating safe spaces for employees to be heard and seen.But how do you truly ensure you're not propagating lip service and are actually implementing the right strategies? In this session, CEO of Mimconnect, Netta Dobbins shares how companies can implement a full 360-degree strategy that addresses and measures every aspect of the recruitment, employee engagement and operational side of your company.
Netta Dobbins
CEO
MIMCONNECT
11:25 a.m.
Expanding Diversity and Inclusion in Recruitment Practices
Brands and agencies are working to reverse non-inclusive practices, but what many are missing is the traditional networks for recruiting. In this session, Kenny Mac, diverse marketing vp with Giant Spoon will share how by tapping into informal networks, the industry can avoid relying on automated systems which may be inherently racist.
Kenny Mac
DIVERSE MARKETING VP
GIANT SPOON
11:50 a.m.
ROI of DE&I Initiatives
Organizations that focus on ensuring their staff is seen, heard, supported, and properly represented will be the most in touch with culture and community and thus formative for the country and economy at large. In this session, hear from Devin O'Loughlin, Chief Diversity, Equity & Inclusion and Communications Officer at RAPP delve into the social importance and business value of agencies prioritizing DE&I.
Devin O'Loughlin
CHIEF DIVERSITY, EQUITY & INCLUSION AND COMMUNICATIONS OFFICER
RAPP
12:10 p.m.
Public Relations Professionals Important Work Illuminating Voiceless Voices
Since pressure has been put on brands to highlight social injustices and promote inclusivity, it is clear that Public Relations professionals are an essential guiding light for many brands and businesses during this time in our history. In this session, hear Melissa Duren Conner, partner of Jennifer Bett Communications speak to revising launch plans, strategically engaging with the media around significant cultural moments, and reworking messaging to ensure storytelling is impactful yet sensitive to the cultural momentum.
Melissa Duren Conner
PARTNER
JENNIFER BETT COMMUNICATIONS
See Full Day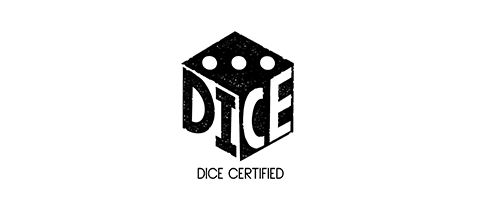 Hearing everyone's perspective reinforced the fact that we need to continue to move in the right direction as a company and individuals.
I thoroughly enjoyed the speakers throughout Digiday's Future of Work Forum. They were experienced, able to field questions, and the flow of conversation – especially in a remote environment – never felt clunky or lacking in poise.
Sponsors
Partner
Become a sponsor
Learn more about lead generation, thought leadership and branding opportunities for this event.
Contact us
VIP Opportunities
We're not currently accepting VIP applications for the Future of Work Forum: Diversity, Equity & Inclusion. See if you qualify for VIP status at our other events below.
See if you qualify