Video games are the new social media. Across demographic categories, people have flooded into game worlds during the COVID-19 pandemic, using them to socialize, unwind and attend events that once took place in physical space. Now, more than ever, video games present a fantastic opportunity for brands to connect with consumers in their natural habitats.
As gaming ascends to become the dominant form of media and entertainment, a multitude of paths have opened for companies interested in reaching this new audience. Join Digiday for a full day of programming featuring the brands leading the charge into gaming.
As an attendee of Digiday's Gaming Advertising Forum, you'll also have access to our Future of TV Week virtual town hall, taking place April 19.
Part of Digiday Media Presents: Future of TV Week. For more information on the week and other connected events, visit the page here.
Agenda
10:00 a.m.
Opening Remarks & State of the Industry
In this session, we will open the event with a high-level state of the industry and give an overview of the lineup for the rest of the day
Seb Joseph
BRANDS EDITOR, UK
DIGIDAY
10:10 a.m.
Forces at Play
Jacob Wolf
FOUNDER, CEO, & EXECUTIVE PRODUCER
OVERCOME
10:30 a.m.
The Engagement Game: How Gaming Has Transformed Entertainment Consumption
At a time when entertainment choices have never been more abundant, gaming has emerged as a key influencer playing an increasing role in shaping consumers' digital entertainment habits and generational media behavior.
This session will unveil new research that explores the influence of gaming on audiences' entertainment habits and chart how these have evolved, from time of day engagement to generational influences and second screening. It will showcase how understanding these consumption behaviors is crucial for brands and marketers wanting to activate in this evolving space.
Jordan Shlachter
HEAD OF MEASUREMENT & INSIGHTS
ACTIVISION BLIZZARD MEDIA
10:45 a.m.
Inside PepsiCo's Playbook for Gaming
Paul Mascali
HEAD OF GAMING & ESPORTS
PEPSICO
11:05 a.m.
How Programmatic Technology is Helping Brands Scale Impactful Experiences in Gaming
Authenticity defines gaming perhaps more than any other medium. But like any other medium, there comes a point where scale is necessary. How do you marry efficiency with authenticity? Welcome to the next era of programmatic where partnerships, inventory, creative, and AI power premium brand experiences – at scale.
Adam Fisher
VP AGENCY SALES
BIDSTACK
Jason Brickell
ASSOCIATE DIRECTOR, PROGRAMMATIC PRODUCT & INNOVATION
XAXIS
11:20 a.m.
Chipotle, Gaming and Cultural Determinism
Stephanie Perdue
VP, BRAND MARKETING
CHIPOTLE
11:40 a.m.
Latinos in Gaming: The Pursuit of Consumer Intimacy for Lexus
In the modern era, you can't speak to Gamers without addressing the Latino Consumer. To offset the lack of DE&I representation and slow pace of system change, Lexus partnered with PRISA Brand Solutions as a strategic response to spotlight Latino gamers. Walton Isaacson and Lexus will present a recap of the partnership with Meristation to support the IS launch. The program involved enlisting three Latino TWITCH streamers, custom podcasts, a Driver's Academy, and attending the shoot of Lexus 0to60. The additional partnership with Lexus Motorsports through Lexus 0to60 highlighted symbiotic relationship between actual racing, iRacing, simulators, and Gaming.
Evelyn Adames
BRAND SOLUTIONS, DIGITAL SALES DIRECTOR
PRISA
Lisa McQueen
MEDIA MANAGER
LEXUS
Albert Thompson
MANAGING DIRECTOR, DIGITAL
WALTON ISAACSON
11:55 a.m.
Building a Symbiotic Partnership with Razer and Envy/OpTic
Seeson Mahathavorn
SENIOR MANAGER, ESPORTS
RAZER
Mike Rufail
FOUNDER & CHIEF GAMING OFFICER
ENVY GAMING
12:15 p.m.
Closing Remarks
Seb Joseph
BRANDS EDITOR, UK
DIGIDAY
See Full Day
Sign up for the latest news on this event.
Great event! I work in the game industry and it was still wonderful to get the game publisher and brand perspectives and strategic thinking!
Senior Global Product Marketing Manager
Well done and comprehensive event with excellent, knowledgable speakers and panelists.
Digiday conferences are invaluable for finding quality, forward-thinking technology partners to add product and ad revenue to our business.
Sponsors
Partner
Become a sponsor
Learn more about lead generation, thought leadership and branding opportunities for this event.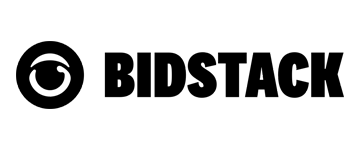 Partner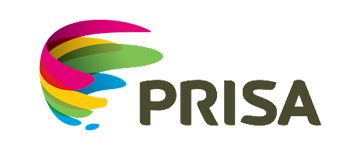 Partner
Contact us
Sponsorship Opportunities
Submit your information to learn more about branding opportunities.
Submit here