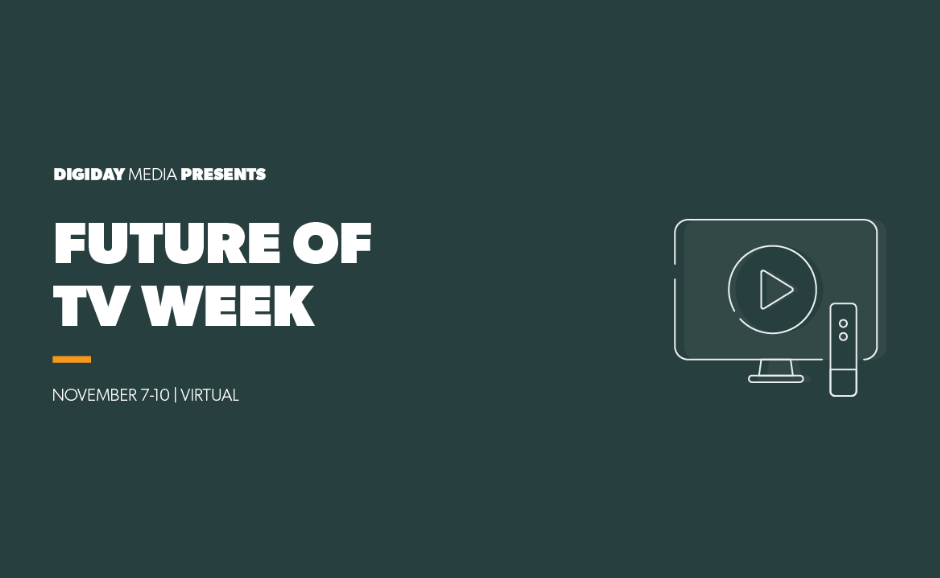 As both the TV and streaming landscapes continue to push forward, broadcasters and brands are tackling both new and existing channels. The world of CTV advertising has grown exponentially during COVID times, allowing brands to reach their audiences at pivotal moments. But what other screens can these marketers utilize? Enter the world of gaming, esports, and streaming. From in-stream advertising, the metaverse, and original programming, there are a plethora of options for brands and creators to reach their audiences in engaging ways.
Join us for Digiday Media's Future of TV Week where we will dive into topics and conversations that will allow brand marketers and broadcasters to come away with actionable insights to apply to day-to-day strategies. Especially as it pertains to where consumers are most: in front of their screens.
Check out what to expect below and submit your info here to learn more about sponsorship opportunities.
---
---
Future of TV Week Coverage
Follow along on social as we dive into our Future of TV Week content through articles, podcasts and more.